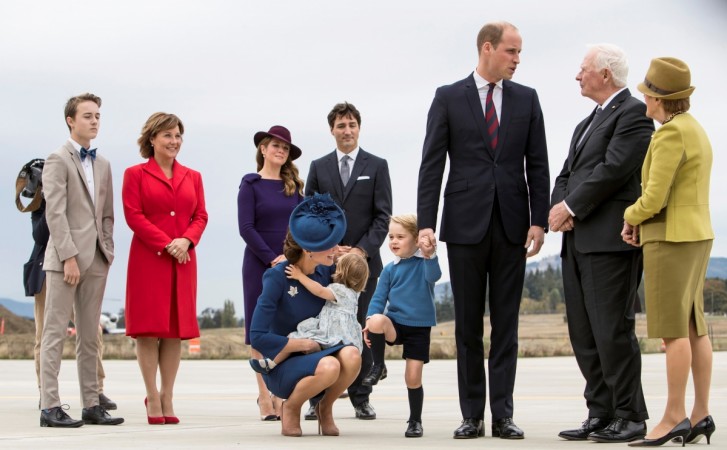 Prince George, while on a royal tour to Canada with his parents Duke and Duchess of Cambridge, snubbed Prime Minister Justin Trudeau by not responding to the Canadian PM's high five.
A video was released soon after the Canadian first family welcomed the royal couple. In the clip, Trudeau can be seen kneeling in front of three-year-old Prince George trying to get a high five. However, the prince shakes his head, refusing to give Trudeau a high five. The Canadian prime minister tries to get a low-five, but George snubs him again as he does not seem to like the idea of clapping hands with a stranger.
Trudeau, a charming statesman, took the rejection in his stride and respected the child's boundaries.
"As any parent travelling with children knows, it's a whole different experience when you bring your family with you," Trudeau was quoted as saying by Celebuzz.
This was the first time that Prince William and Kate Middleton went on a royal tour to Canada with their children.
"I want to commend you and thank you for introducing our part of the world to Prince George and Princess Charlotte," Trudeau said to Prince William and Duchess Kate. "Although let me caution you from my own experience, if they are anything like our kids, getting them back on the plane after a visit to our beautiful west coast will really be a challenge."