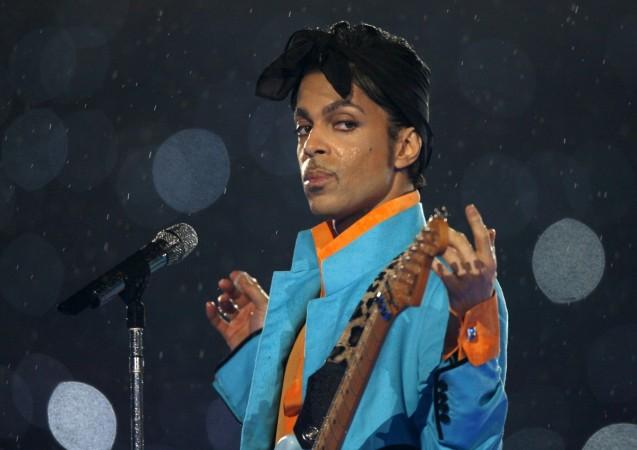 A few days ahead of Prince's first death anniversary, new details on the singer's death have been released. Information provided by unsealed court documents shows that the singer's home was filled with numerous opioid painkillers.
Also Read: Grammys 2017: Winners, performances, memorable moments and more
The pills, said to be found at Prince's Paisley Park estate in Minnesota, were obtained under prescriptions made in the name of his friend and bodyguard. The singer passed away on April 21 2016, and his death was caused due to an accidental overdose, medical examiners concluded last year.
The court documents were kept sealed until Monday, April 17, as prosecutors felt that the potential witnesses might flee or evidences could be destroyed. However, since his death, no one has been charged over the death of Prince, BBC reported.
The documents revealed some of the pills found at the late singer's house were labelled "Watson 853" — the opioid painkiller acetaminophen-hydrocodone. The medication is used to treat pain, rheumatoid arthritis and cough.
The reports also reveal that other "numerous narcotic controlled substance pills" were found in different containers, including vitamin bottles. Investigators were "made aware by witnesses that were interviewed, that Prince recently had a history of going through withdrawals, which are believed to be the result of the abuse of prescription medication," the documents say.
According to the post-mortem report, Prince reportedly self-administered fentanyl, an opioid that is far more powerful than heroin. The Let's Go Crazy singer was found in an unresponsive state in his complex's lift.
His sudden death shocked the music industry and over the past one year, many artistes have paid tribute to the Purple Rain singer. Prince was given a memorable tribute by Bruno Mars at the Grammys this year.
A number of tributes have also been planned across the world in the memory of the artiste on the occasion of his first death anniversary.