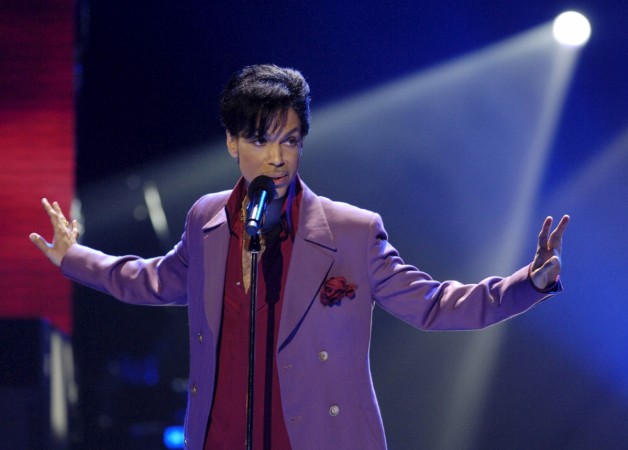 Prince's first death anniversary is already here. It honestly feels like it was a few days ago that the news of his sudden demise broke, leaving fans and the music industry in shock. Remembering him and his work, a number of memorials have been organised.
Also Read: Prince death: Several opioid painkillers found in the singer's house
But the most surprising tribute comes from Rogue Music Alliance as they release a never-before-heard Prince song titled Deliverance. Marking his death anniversary on April 21, the music company is releasing not one, but six recordings from Prince's jukebox.
The company has released the first track, Deliverance and the other songs will be released on his death anniversary. These songs were recorded between 2006 and 2008 but never saw the light of day.
"I believe Deliverance is a timely release with everything going on in the world today, and in light of the one-year anniversary of his passing. I hope when people hear Prince singing these songs it will bring comfort to many," Boxill said, Daily Mirror reported.
Here's where you can hear the song:
And while we wait for the remaining five songs to release, let's celebrate the legendary music catalogue Prince left behind when he died aged 57. Here's a look back at his biggest hit-makers:
When we talk about Prince, how can one not talk about Purple Rain, arguably one of the greatest songs ever written:
When Doves Cry:
Released in 1984, the song stood at Billboard's number one for five weeks.
1999
Never one to miss out on a year-end cracker, Prince got everyone grooving to a fatalistic beat with his dancefloor-filler 1999, which hinted that when 2000 came around, no one would be alive.
Cream
Beginning the 1990s with a bang, Cream released in 1991 and soared to the top spot on numerous musical charts.
Nothing Compare 2 U
Many people don't know that this iconic song of loss and heartbreak, made famous by Sinead O'Conner, was written by Prince. The story goes that Prince and Sinead for on a flight together and he wrote the song on the journey and handed it to her. Apocryphal? Maybe!