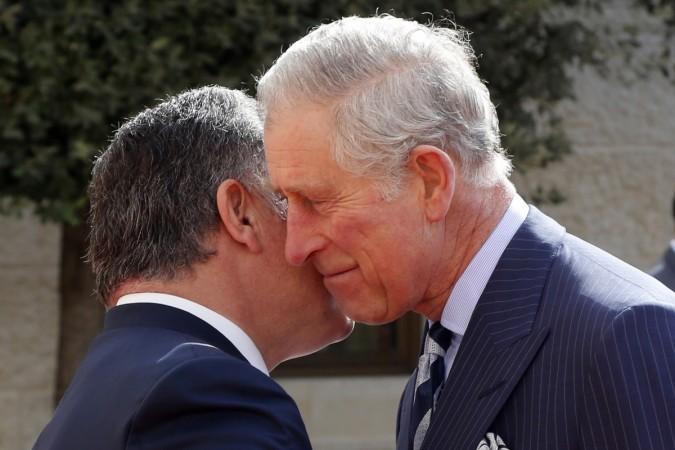 Prince Charles, who is on a Middle East tour, reportedly raised the issue of jailed blogger Raif Badawi during lunch with Saudi Arabia's King Salman bin Abdulaziz al-Saud. The Prince of Wales had been urged by human rights activists to discuss the case during his visit.
Although details regarding what was said during the private talk between the prince and King Salman have not been revealed, IB Times UK has reported that the former received a friendly response regarding the same.
Prince Charles also met Saudi Arabia's Crown Prince Muqrin, along with other senior government figures. He is said to have a way of raising human rights issues that did not make the Saudis "bristle".
The royal families of the Middle East are also said to respond well to the royalties of other countries, rather than to "merely" elected leader according to BBC. "...Royal to royal links are of particular value. These kinds of visits are capable of having an impact," Simon Collis, British ambassador to Riyadh said.
Badawi, 31, was sentenced to 10 years in prison and 1,000 lashes over 20 weeks - 50 lashes a week - and ordered to pay one million Saudi riyals for setting up the blog, Saudi Arabian Free Liberals Forum. He was given the first round of lashes on 9 January, but his subsequent floggings have been postponed.
Prince Charles, currently on his six-day Middle East tour has already visited Jordan and Kuwait, while United Arab Emirates and Qatar are left in the itinerary. In Jordan, he visited a refugee camp and held talks with Jordan's King Abdullah.
Prince Charles had been to Saudi Arabia earlier this year, when King Salman's predecessor and half-brother King Adbullah died.