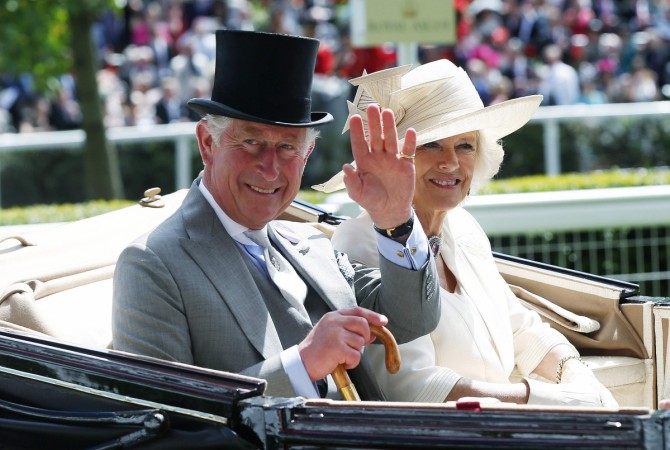 Rumors suggesting Prince Charles and Camilla Parker Bowles might call it quits on their more than three decades old relationship might be exaggerated, as the couple put up a united front during recent public appearance.
On the fourth day of their Wales tour, the couple paid tribute to Wales' coal miners during their visit to Senghenydd near Caerphilly, and there appeared to be no tension between the two.
Furthermore, Charles looked relaxed at a event in Covent Garden on Wednesday to hand over his presidency of the British Sub-Aqua Club to Prince William.
This is not the first time that the couple has been hit by divorce rumors, and each time, the royal couple has maintained silence about the nature of their relationship. Both have always shied away from retaliation, no matter what's thrown at them.
And this might be because the two are so comfortable and sure of their relationship, believes Tracy McMillan, author of "Why You're Not Married... Yet."
"With Camilla, it's clear that Prince Charles chose from the heart. And what's interesting is that the heart connection never wears out," McMillan told the National Post a few years ago.
"Even after 20 years, including other marriages, the love they had for each other didn't fade. Because in a great relationship, love actually isn't like a glass of water, where you drink it and then it's gone. It's more like a spring, that somehow keeps renewing itself."
Over the years, people close to the couple, too, have observed that Charles and Camilla have an affectionate relationship based on trust and mutual respect.
Emma Soames, granddaughter of Winston Churchill who observed the two at Clarence House, was quoted by the National Post:
"Their chemistry is good: They both light up in each other's presence and they evidently share a common language — there was even a bit of PDA (public display of affection), which really took me by surprise."
It remains to be seen if there is any truth to the latest divorce rumors, which started doing the rounds after Globe magazine reported that the ailing Queen Elizabeth has asked her son to divorce Camilla.
Reportedly, the Queen even feels that the Duchess of Cornwall is a disgrace to the royal family.