A love affair, which is more than four decades long, may have an ugly ending soon as Prince Charles, the current heir to the British throne, and wife Camilla Parker Bowles are reportedly heading for a divorce, ending nine years of marriage.
Camilla invited the wrath of Queen Elizabeth II by threatening the Royal Family to agree on a $350 million divorce settlement, insisting she would reveal the secrets of the family otherwise, according to Celeb Dirty Laundry (via Globe magazine).
The report adds that the Queen took up the matter seriously, rather than giving in to Camilla's demands, and has told Prince Charles to go ahead with the divorce.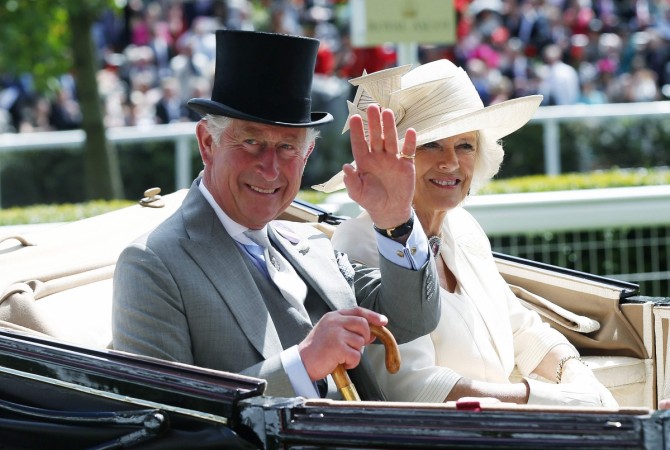 Also, the Queen reportedly called the Duchess to the palace and told her that she's a "complete disgrace".
It is understood that all is not well between Queen Elizabeth and the Duchess of Cornwall, with the former taking a dislike for the latter's alleged drunkenness. Several reports have also claimed that the Queen might pass on the throne to Prince Charles' eldest son Prince William, when her reign ends.
The 88-year-old Queen is reportedly worried if Prince Charles' issues with Camilla would harm the reputation of the family, and wants Prince William and wife Kate Middleton to take the lead as they have a relatively good public image.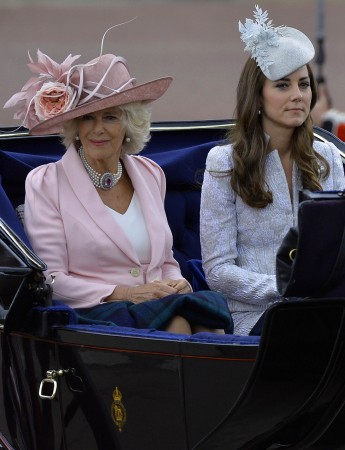 It should be noted that it is Prince Charles' birthright to ascend the throne, inspite of reports that he might be denied of the privilege.
Prince Charles and Camilla's relationship reportedly dates back to the early 1970s. The couple has not talked about their love affair in the public but reports claim that they started dating back in 1971, after being introduced to each other by a mutual friend.
However, their relationship came to a temporary halt in 1973, after Prince Charles went overseas to join the Royal Navy and Camilla married Andrew Parker Bowles, with whom she was in a relationship in the late 1960s.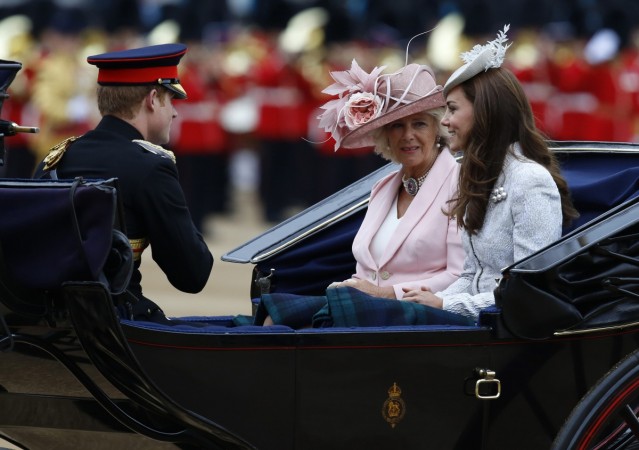 The duo rekindled their relationship in 1979, before it was ended by Prince Charles' marriage to Diana Spencer (Princess Diana) in 1981. However, reports of their affair surfaced with the publication of 'Diana: Her True Story' in 1992. Then, the transcript of their intimate telephonic conversation made it it to the press.
After Charles got divorce from Princess Diana, and Camilla from Andrew Parker Bowles, they started appearing in public together. They announced their engagement on 10 February 2005 and married in April the same year.
The Queen's absence at the wedding of her son raised a few eyebrows but several reports suggested that her position as the Supreme Governor of the Church of England might have prevented her from attending the remarriage of a divorcee.