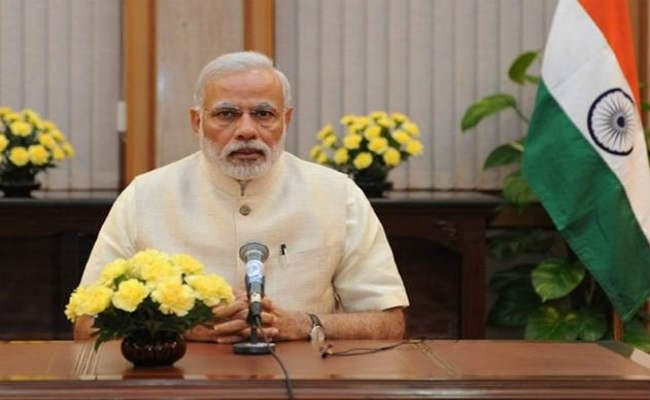 The Bhartiaya Janata Party will observe Prime Minister Narendra Modi's 68th birthday as 'Sewa Divas' across the country on Sunday, September 17. The party leaders will reportedly attend medical camps, blood donation events and take part in cleanliness drives, said a PTI report.
A party leader said that as per plans, BJP chief Amit Shah will be in Ranchi, Union Finance Minister Arun Jaitley will be at Kirti Nagar in Delhi, Railways Minister Piyush Goyal will be in Chennai while Union HRD minister Prakash Javdekar in Mumbai.
On his birthday, Prime Minister Modi will be attending an event at the Sardar Sarovar Dam in Gujarat on the banks of Kevadi and will dedicate Sardar Sarovar dam to the nation.
It's been 56 years since the dam's foundation was laid by late prime minister Jawaharlal Nehru. The Sardar Sarovar Dam's works completed on June 17 and the dam height has been raised to 138.68 metres.
After inauguration of the dam, Modi will head to Sadhu Bet -- an island in the Narmada river for seeing the 182-metre tall statue of Sardar Vallabhbhai Patel. He will then visit the memorial complex dedicated to the India's first home minister, according to PTI reports.
Following this, he is likely to attend the closing ceremony of 'Narmada Mahotsav' and address the gathering at Dabhoi. He is also expected to lay the foundation stone for National Tribal Freedom Fighters' Museum.
He will also visit Amreli in Saurashtra and will attend a programme and address a social gathering at Shahakar Sammelan.
Reports say that Modi arrived in the city on Saturday night and went to Raj Bhavan in Gandhinagar where he is likely to have met the Gujarat BJP leaders over dinner, ahead of the upcoming Assembly polls.