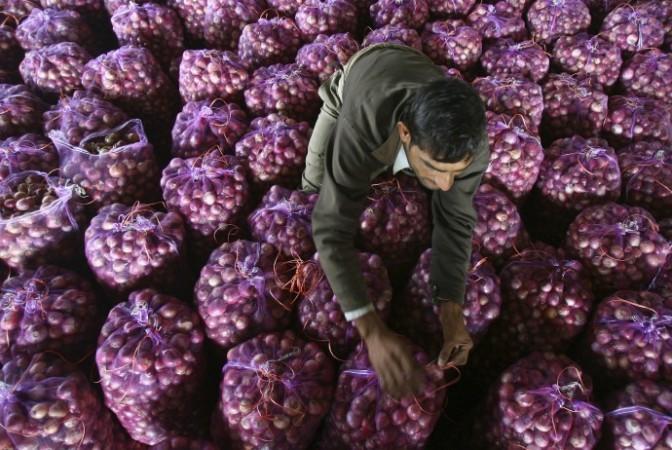 Prices of essential commodities have been on the rise just a few days before the Modi government's first budget session in the Parliament on 7 July. In the last few days, prices of vegetables, especially onions, have seen a hike followed by that of fuel and LPG.
Here is what the government and citizens are facing:
Costlier Onions: Prices of onions have risen by 40 percent in the last two weeks to reach ₹18.50 per kilogram at Asia's largest wholesale market for the vegetable at Lasalgaon in Maharashtra.
Speculation about the weak monsoon is suspected to have driven the prices up. What has added to consumers' woes is the increasing gap between wholesale prices and retail prices of onions, reportedly because of hoarding.
The consumer affairs department is said to have written to state governments to keep tabs on artificial scarcity, The Economic Times reported.
LPG prices rise: Consumers will now have to pay ₹16.50 more for every cylinder they get after their quota of 12 subsidised cylinders, as the price of cooking gas (LPG) was hiked on Tuesday. The hike in non-subsidised cooking gas is a first in last six months.
Jump in Petrol prices: Petrol prices went up by ₹1.69 per litre on Monday, in what is being termed as a ripple effect of the Iraq crisis, which have raised international gasoline rates.
The price of Brent crude oil, which is the international standard, rose to $115 per barrel due to the situation in Iraq. Oil companies have also raised the price of diesel by ₹0.50.
"Due to geo-political unrest in the Middle East, there has been significant increase in international oil prices. by more than $4 per barrel, and the Rupee-US dollar exchange rate has also deteriorated," an official from Indian Oil Corp told the PTI.
"The combined impact of both these factors has warranted an increase in petrol prices by Rs 1.69 per litre," added official. The fuel prices could rise further more in some cities depending on the state levies.
Jet fuel hike: With a hike in jet fuel brought into effect on Tuesday, airlines are expected to have no choice but to raise fares for air travel, as the fuel constitutes more than 40 percent of the total operating cost for an airline. Jet fuel prices were hiked by 0.6 percent on Tuesday.