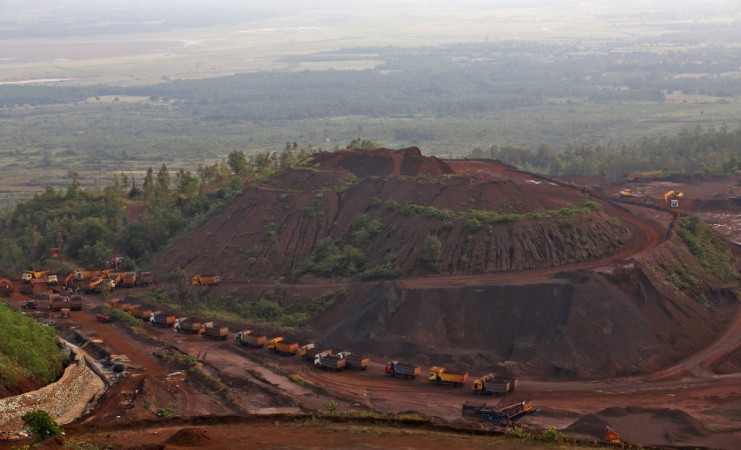 Iron ore miners are not likely to see any price revival of iron ore in the near-term as sluggish demand for steel and oversupply of the commodity will keep prices under check.
Global factors like sluggish demand from China and ramping up of production by key international players like BHP Billiton and Rio Tinto and Vale will also restrict any upward price rise.
At the peak of bull phase in the commodities, iron ore prices had touched $150 a tonne in early 2013, which since then is on a downward spiral. However, after touching around $38 a tonne, prices have recovered to hover around $50 as of now.
According to Mines ministry data, domestic iron ore output has grown 25 percent during April-September period of 2016 after lifting of ban in many iron ore producing zones coupled with less import.
Output in the first half of this year stood at 84 million tonnes, compared to 66.85 million tonnes in the same period a year ago. "While domestic production has increased, imports have gone down. Exports have also increased," the ministry had earlier said. According to ICRA report, rising iron ore output is majorly attributed to resumption of mining in Odisha.
Similarly, demand for steel is yet to see a meaningful revival in India due to sluggish manufacturing sector. The World Steel Association predicts Indian steel demand to grow by 5.4 percent annually in 2016 and 2017. However, supply rising faster than the demand is likely to restrict price rise.
On the global front, after some demand pickup seen in China during the first half of the year, import demand from world's largest steel producer has already fallen. Analysts are of the opinion that this doesn't augur well for iron ore prices. Goldman Sachs has forecasted 2016 iron ore prices to average $38 a tonne.