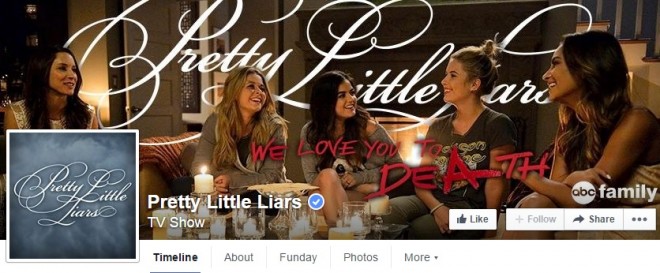 The identity of "A" will be revealed before season 7 of "Pretty Little Liars" airs, executive producer Marlene King said during the hour-long Halloween special episode titled "We Love You to DeAth."
Actors Ashley Benson and Troian Bellisario, who play Hanna and Spencer respectively, revealed during the fan tribute special that they already know who "A" is. However fellow actors, Lucy Hale (Aria), Shay Mitchell (Emily) and Sasha Pieterse (Alison) are still in the dark.
Meanwhile, fans have been spinning their own theories on who "A" could be. And based on the season 5 summer finale, it could be any of the girls. And Alison seems to be the prime suspect, especially as Mona revealed before dying that Alison is A.
Following the fan tribute episode on Tuesday, ABC Family also released the first official promo for the 9 December Christmas special, which finds all of the Liars, especially Alison, tensed.
The episode is titled "How the 'A' Stole Christmas," and the Liars are still grieving Mona's death.
The official synopsis reads: "Christmas is quickly approaching, and all of Rosewood is full of merriment, except for Aria, Emily, Hanna and Spencer, who aren't feeling much holiday cheer after the loss of Mona and Spencer's murder charge looming over them."
However, "when an opportunity presents itself with the chance to get evidence to clear Spencer's name, the girls and their partners devise a plan to get justice for Mona and finally bring Alison down."
The Liars still think Alison is "A," and according to Janel Parrish, Mona has left sufficient clues to reveal if Alison is behind the murders of Mona and Bethany.
"In the episodes to come, you'll see that she started leaving clues for the girls to figure out what happened," Parrish told Wetpaint. "Mona planned it out, even right before she died. There was always a chance something could happen, so she prepared for the worst. One of the biggest mysteries of the second half of the season will be what happened to Mona? And the girls will have to piece together the clues and figure out what Mona had already figured out."