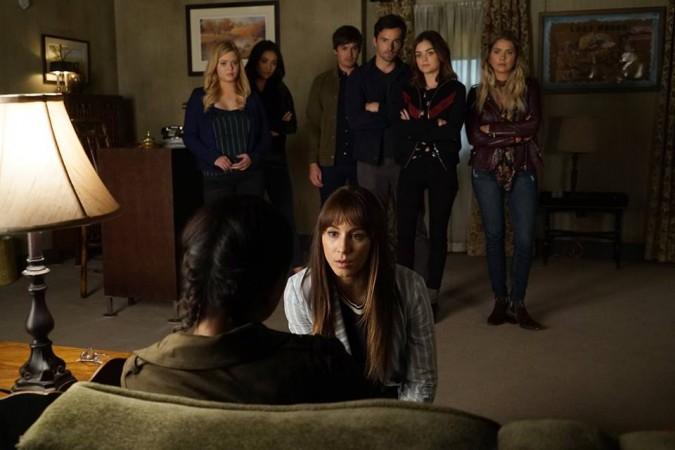 Freeform has released an official promo for the Season 7 finale, which is also the series finale, of Pretty Little Liars. Besides hinting at the big AD reveal, the promo also hints at trouble in paradise for a couple.
Aria and Ezra are headed for marriage, but Lucy Hale's character might just not be ready for the commitment. The promo shows Hale getting cold feet ahead of her wedding.
Also read: Game of Thrones season 7 spoilers: Here's why Daenerys should be scared of Euron Greyjoy
The promo also shows Melissa's return and Wren shooting someone. Fans can also expect a showdown between Jenna and Addison.
As for what happened in the penultimate episode of the season, viewers finally found out that Mary Drake was the one who killed Jessica DiLaurentis as well as Dunhill. But it was Mona who killed Charlotte. It turns out that Charlotte's recovery was all fake, and she wanted to get out to run the Liars' life even more. Mona was the only one who realised this, and her confrontation with Charlotte ended in her accidentally killing A.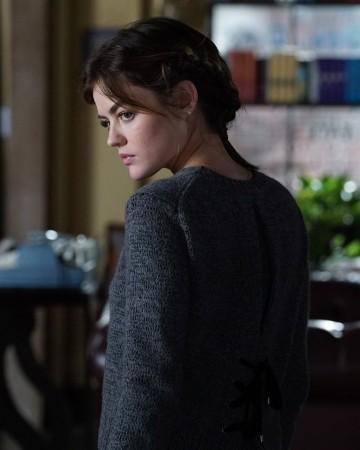 Mona being Charlotte's killer was predicted long before the penultimate episode aired, as Freeform's promotional photographs show Mona standing in front of the bell tower clutching a bunch of flowers. It was from this bell tower that Charlotte jumped to her death.
The final scene of the episode showed Uber A or AD driving away with a bunch of Liar dolls in the set next to him/her. It remains to be seen what the villain has in store for the Liars in the last episode of the show titled Til Death Do Us Part.
Pretty Little Liars finale will air next Tuesday on Freeform. We will have one-and-a-half hour of mystery and plot twists in the series finale before the final half hour reveals everyone's happy endings.
Find below a video of our top 5 AD suspects: