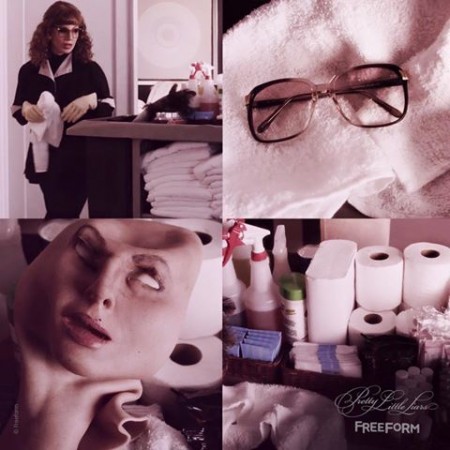 Season 6 of "Pretty Little Liars" will come to an end this Tuesday with the episode "Hush, Hush, Sweet Liars" and according to executive producer Marlene King, the episode is the beginning of the end.
King has been dropping clues on Twitter about the storyline of the final episode of the season, noting that it will have a major surprise for Spencer-Toby shippers.
"Spoby fans should watch next Tuesday. LIVE babies," King wrote. "Next Tuesday is the beginning of the end. Buckle up, bitches. It's the ride of your life. #TwinOnPLL #PrettyLittleLiars #FianleFever," she said in another message.
The executive producer also dropped a major clue to who the twin is, writing that "there is one previous scene that is a dead giveaway for the twin." She also noted that fans have seen the twin before.
This has sent the "Pretty Little Liars" fandom into frenzy as they try to decipher the new clue and a majority of fans seem to think Spencer is the one with the twin.
Meanwhile, another fan theory has made a convincing case of Mrs DiLaurentis being the twin pointing out that this could explain why Alison questions her sanity after she experiences strange visions.
The official synopsis for the season finale, according to Wikia, reads:
"With the stalker threatening to kill all of them if they don't divulge Charlotte's killer by the election, the PLLs and company, at wit's end, must boldly fight back. As Spencer and Toby work together to catch Sara Harvey, Yvonne wonders where Toby's true affections lie. Ezra finishes the last chapter of his book, finally ready to say goodbye to Nicole; Aria comforts him during this emotional time and old feelings bubble to the surface. While Caleb works intently on his plan to protect Hanna, they reflect on what could have been."
"Pretty Little Liars" is aired Tuesdays on Freeform.