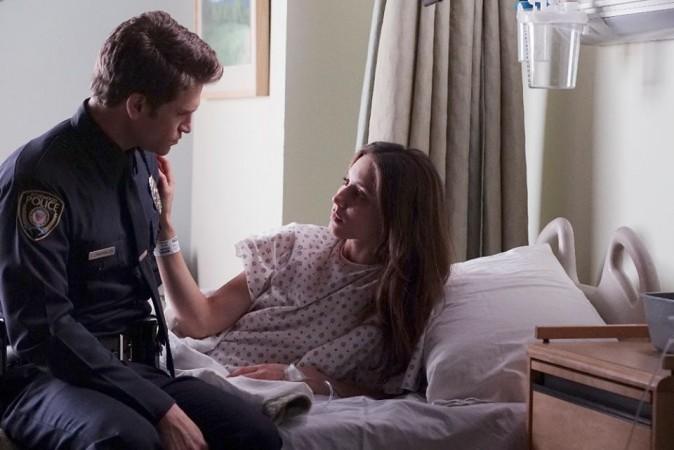 Tuesday's episode of ABC Family's "Pretty Little Liars" will see the girls trying to move past the ordeal they endured in Charles' Dollhouse.
In the episode, titled "Songs of Experience", the girls will try to solve the Charles mystery, as they soon realise Andrew wasn't their tormentor.
According to a sneak peek of Tuesday's episode, Sarah doesn't seem confident that Andrew could have been the one who locked her up for the two years before the Liars turned up at Charles' dollhouse. The girls, too, have their doubts, as Andrew was with them in school when Sarah was taken prisoner by Charles.
Showrunner Marlene King had earlier revealed that fans will get to know Andrew's backstory in the first few episodes. But Charles, who is supposedly related to the DiLaurentis family, will be unmasked only in the mid-season finale later this summer.
On her decision to reveal A aka Charles' identity, King told Buzzfeed News: "Midway through Season 5, I sensed a wave of frustration that I hadn't sensed since midway through Season 2 when we knew it was time to give up Mona. The fans were very vocal that they were getting too frustrated."
Following the reveal, there will be a time-jump that will aid to reinvent the characters.
"We're sort of reinventing these characters. Five years does change you. They come back as who they are, but the life they've led over those five years will inform some of the decisions they make moving forward," King said.
The next episode will see each of the girls trying to make sense of what Charles really wanted from them, and Aria's focus is going to be Andrew and his possible involvement in all this. Spencer, in the meantime, will reach out to Jason and Alison for answers, and Emily will connect with a new friend, hints the official synopsis of the episode.
However, Hanna wants nothing more than to move past what happened in the Dollhouse.
Fans will also see a changed Alison, as she is no longer the mean girl she was before Charles entered their lives.