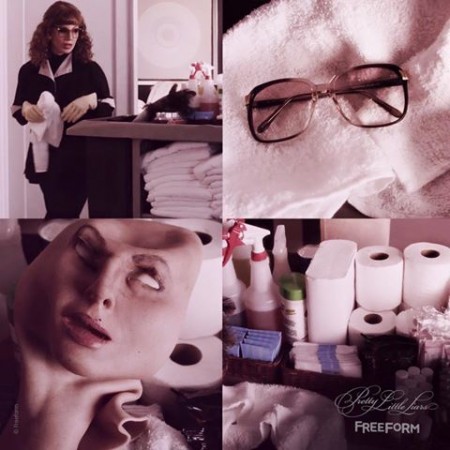 Tuesday's episode of "Pretty Little Liars" will see Lucas returning to Rosewood and it looks like his relationship with Hanna is going to change in the penultimate episode of the season.
Season 6 Episode 19 is titled "Did You Miss Me?" and according to actor Brendan Robinson, the relationship between Hanna and Lucas will go back to what it was at the beginning of the series. He will no longer be a "major creeper," instead will turn into someone who will be Hanna's confidant, revealed Robinson in a chat with HollywoodLife.
Although Hanna (Ashley Benson) said she was fine with her ex, Caleb, dating Spencer, the previous episodes saw her being uncomfortable around the new couple. Hanna still has feelings for Caleb and this appears to be affecting her relationship with Jordan.
"It's interesting — Hanna is kind of at — I think you get the impression that she's on the fence. Actually, I don't know if I want to say on the fence about her engagement, but I think that it's definitely something that she's struggling with because now that Spencer and Caleb are together, her whole world is kind of turned upside down," Robinson pointed out.
"And Lucas is back in her life, but it's good. One of the things that I've been telling people is that I feel like it really — the relationship between Lucas and Hanna is going back around to how it was when the series first started, which was this very sweet, platonic friendship, " he added.
Regarding Tuesday's episode, the actor said it will end on a major cliffhanger for his character and Hanna. Robinson also hinted that it could be an unexpected proposal.
"I wouldn't count it out. I don't think that it's totally out of the question. It's — how do I put this? — It's definitely something that comes out of left field. People aren't going to expect it."
"Pretty Little Liars" Season 6 Episode 19 will be aired 8 p.m. ET on Freeform. Stream the episode online for free by clicking here.