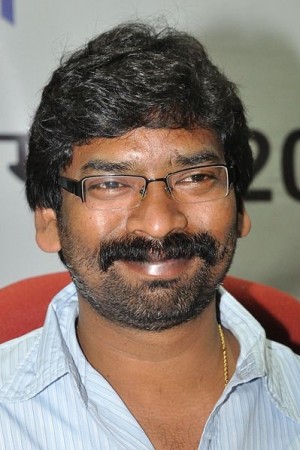 Hemant Soren, the leader of the Jharkhand Mukti Morcha (JMM) party was sworn in as the new chief minister of Jharkhand on Saturday at Raj Bhawan, ending nearly six months of President's rule in the state.
The JMM, Congress, RJD and independents came together to form a coalition government in the state a few days before the central rule comes to an end on 18 July. President's rule was imposed on the state after the JMM-BJP alliance collapsed earlier this year.
Congress President Sonia Gandhi met senior party leaders and held talks with JMM last week for a coalition government in Jharkhand.
"The President of India, Shri Pranab Mukherjee has today (July 13, 2013) signed the Proclamation under clause (2) of the Article 356 of the Constitution revoking the Proclamation issued on 18 January 2013, in relation to the State of Jharkhand," said a release by the President.
Hemant Soren became the fifth CM of the state after Babulal Marandi (once), Arjun Munda (thrice), Shibu Soren (thrice) and Madhu Koda (once) in the 13 years since Jharkhand got statehood.
Hemant had earler served as deputy chief minister under the government of BJP's Arjun Munda.
Legislature Party leaders Rajendra Prasad Singh (Congress) and Annapurna Devi (RJD) were also sworn in as ministers along with seven others.
Governor Syed Ahmad has given a week's time to Hemant Soren to seek trust vote, which is expected to take place on Tuesday.
The new chief minister had earlier handed a letter to the governor claiming that he had the support of 43 legislators - 18 from the JMM, 13 Congress, five RJD and seven legislators from small parties and independent.