It looks like former Lok Sabha Speaker PA Sangma's presidential race is slowly picking up pace with AIADMK supremo and Tamil Nadu Chief Minister Jayalalithaa and Odisha Chief Minister Naveen Patnaik going all out to garner support from non-Congress political parties.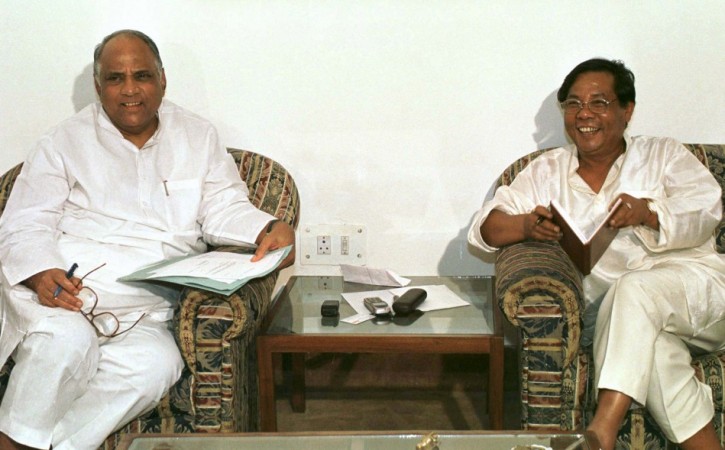 The AIADMK chief has apparently convinced Bharatiya Janata party (BJP) leader LK Advani over phone to support Sangma, a tribal leader from Northeast India, as presidential candidate. Advani had reportedly told her that he favours Sangma personally but would take the final decision after consultations with his party members.
The BJP is scheduled to hold a meeting with the National Democratic Alliance (NDA) leaders on Monday to take the final decision on the candidate it will support in the upcoming presidential elections.
Jayalalithaa spoke to the leaders of non-Congress political parties over telephone on Sunday to get their support for Sangma. She spoke to Bharatiya Janata party (BJP) leader LK Advani, Telugu Desam Party (TDP) chief N Chandrababu Naidu, Samajwadi Party (SP) chief Mulayam Singh Yadav, CPI-M general secretary Prakash Karat, CPI leader AB Bardhan, Shironmani Akali Dal (SAD) leader and Punjab Chief Minister Parkash Singh Badal.
Following Nationalist Congress Party (NCP) leader Sangma's visit to Chennai on May 15, Jayalalithaa proposed his name for the Presidential post on May 17.
Odisha CM Naveen Patnaik also declared his support for Sangma.
Interestingly, NCP has ruled out supporting its party leader Sangma for the presidency, saying that it has to go with the candidate of the United Progressive Alliance (UPA). However, Odisha state unit of the NCP has decided to support Sangma. The leaders of the party in the state will meet its party chief Sharad Pawar to discuss the presidential election.
Meanwhile, the Congress party has not come up with the name of its candidate. Several names including Finance Minister Pranab Mukherjee, former West Bengal governor Gopal Krishna Gandhi, Vice-President Hamid Ansari and Power Minister Sushil Kumar Shinde have been doing the rounds but the final decision is still pending.
Congress president Sonia Gandhi is expected to consult the allies on its presidential candidate after the Budget session of Parliament ends on Tuesday.