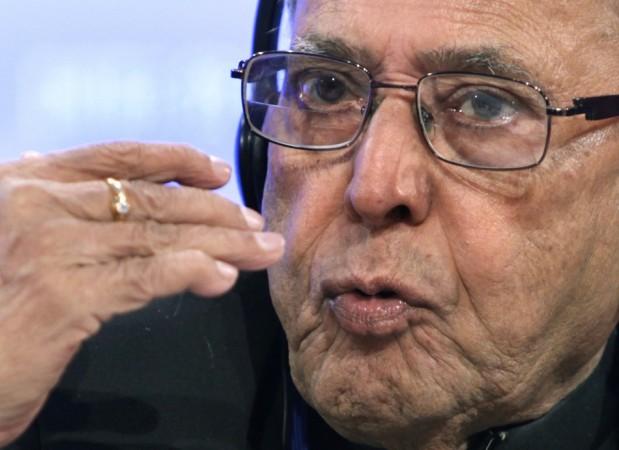 Teams of Congress leader Pranab Mukherjee and former Lok Sabha Speaker PA Sangma are all set for the final face off in Parliament on Tuesday over the allegation that the former still hold the office of benefit as Chairman of Indian Statistical Institute.
The objections raised by Sangam's team will come up for debate before Secretary General of Rajya Sabha, who is also the Returning Officer for the polls.
Union Home Minister P Chidambaram and Parliamentary Affairs Minister PK Bansal will represent former finance minister during the course of argument, while BJP leader Satpal Jain will counter Pranab's team on behalf of Sangma.
The new controversy over the presidential poll will be taken up for debate at around 2 PM in the floor of the House. The Pranab team should either convince the returning officer for polls that the allegation of holding office of benefits against him is wrong or holding a honorary post at Indian Statistical Institute doesn't account to office of profit.
The decsion is likely to be announced on Tuesday itself as the Secretary General of Rajya Sabha on Monday deferred examination of Pranab's nomination papers following Sangma's objection.
Sangma and supporters have sought cancellation of Pranab's nomination, which will bar him from contesting the Presidential elections.
The Article 102 (1)(A) of the Indian constitution restricts a member of the Indian Parliament from holding office that would give its occupant the opportunity to gain a financial advantage.
Citing the rules under this Article of the Indian constitution, Sangma has urged the authorities to bar Pranab from contesting the President poll which begins July 19.
Reacting on the controversy involving Pranab, the Indian Statistical Institute officials denied that he still headed the office of benefit, saying Pranab resigned his chairman post from the Kolkata-based institution a week before he filed his nomination papers for the president post.