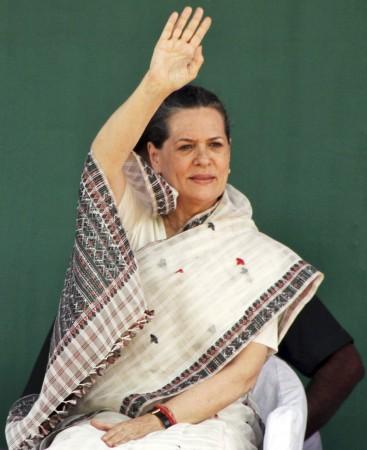 The Congress has put an end to speculation that Pranab Mukherjee will be one of the front-runners for the president's post, saying that no names have been finalised yet.
Chairman of the Congress party's media development, Janardan Dwivedi said that the party was discussing with allies and no names have been finalised. "At the moment, I can say only this much that the process of discussions with our allies and supporting allies is on and no name has so far been finalised," Dwivedi told IANS.
The statement comes at a time when the finance minister's nomination for the presidential post was looking certain. Earlier there were reports suggesting that most of the UPA allies have agreed to nominate Mukherjee for the post.
UPA Chairperson Sonia Gandhi's political advisor Ahmad Patel had a meeting with Mukherjee on Friday (June 8), raising strong speculation that the finance minister would be the Congress' presidential candidate. When asked about his presidential nomination, Mukherjee also clearly stated that the party would decide.
Sonia Gandhi is expected to take a decision by June 15, after an expected poll notification of the presidential election from the Election Commission. The UPA allies are likely to have a meeting to decide on the presidential election before Prime Minister Manmohan Singh leaves for the G-20 summit on June 16.
The UPA is reportedly having the support of its allies Dravida Munnetra Khazhagam (DMK), Nationalist Congress Party (NCP) and Rashtriya Lok Dal (RLD).
Sonia Gandhi met RLD chief Ajit Singh and DMK leaders T.R. Baalu and M.K. Stalin on Thursday (June 7) to consult with them on finalizing the candidate. Both the parties are said to be backing her.
Apart from this, outside supporters like the Samajwadi Party (SP) and Bahujan Samaj Party (BSP), are also likely expected to back Congress decision.
Congress party's another major ally, Trinamool Congress, will most likely support the party as it is believed that West Bengal chief minister and TMC chief, Mamata Banerjee, wouldn't oppose a fellow Bengali becoming the President.
In addition to Mukherjee's name, Vice President Hamid Ansari's name is also doing the rounds for the Presidential post. Congress' main opposition BJP also has not decided on its Presidential candidate. BJP is likely to support NCP leader PA Sangma for the presidential post. BJP is reportedly waiting for the Congress to decide on their nominee first.