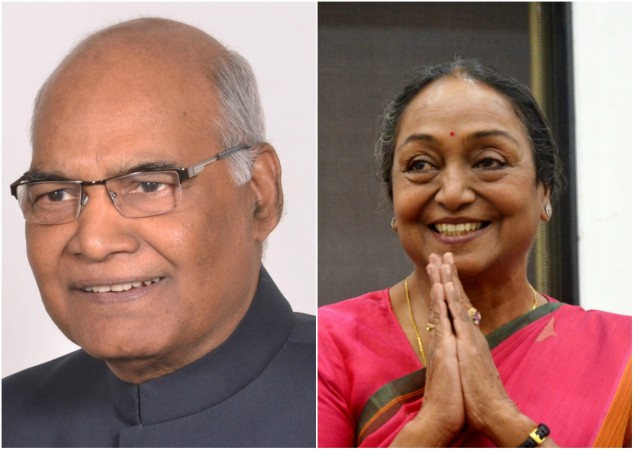 Special pens are being used by the Election Commission of India for voting to elect the 14th President of India. Electors are not allowed to carry their personal pens to vote and are given the pens procured from Mysore Paints and Varnish Ltd., which supplies indelible ink to mark the fingers of voters.
"MPs and MLAs will not be allowed to carry their personal pens inside the voting hall. They will be given a violet ink pen that carries a unique serial number before they enter the voting hall. The special pen will have to be returned to the polling staff. Voting by using any other pen will be held invalid (under Rule 31 (1) (d) of the Presidential and Vice Presidential Elections Rules 1974)," an official was quoted as saying by the Times of India.
A polling staff will collect any personal pen carried by the legislator before he or she enters the voting chamber. Then the special pens with violet ink will be given to the elector for marking the ballots, which would be in two colours — green for MPs and pink for MLAs. The pen will be taken back by the polling staff once the voting is done and the legislator exits the voting chamber.
The pens for the presidential polls were introduced following a controversy that broke out during voting in the Rajya Sabha polls in Haryana in September 2016. The votes by 12 MLAs from the Congress and its allies were considered invalid because they had voted using personal pens and not the one that was officially provided by the poll staff.
EC prepares list of dos and don'ts
The EC has also prepared posters on dos and don'ts at the polling centre. The instructions include maintenance of secrecy and non-issuance of a whip. The poll panel has also appointed 33 observers to keep vigil and oversee the conduct during the polls. Two observers will be in the Parliament while one each would be in the legislative assemblies in each state.
The EC has allowed 14 Rajya Sabha members and 41 Lok Sabha members to vote in state legislative assemblies instead of the Parliament. It has also allowed five MLAs to vote in the Parliament and four MLAs to vote in other state legislative assemblies.
Once the voting process is over, the ballot boxes will be taken to Delhi under tight security. The counting of votes will take place on July 20.