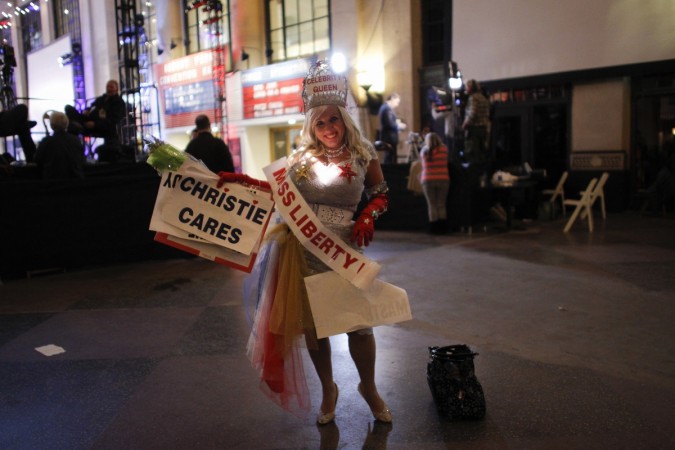 Media attention and public comments in social media are slowly on the rise about one of the most anticipated political events in the United States – the 2016 presidential election. The event will see the historic exit of President Barack Obama from the American political scene – ending an interesting episode of rule of the first Black US president.
A huge crowd of candidates are likely to compete for the Democratic and Republican nominations and aim to be Obama's successor. At this stage there are a number of presidential hopefuls, some of whom have declared their intent to run the election while others have only hinted on doing so.
We have rounded up below the most important hopefuls from the two major parties. (Information courtesy to websites, Policics1 and Ballotpedia. The list is not all-inclusive.)
DEMOCRATIC PARTY
Vice President Joe Biden (Delaware): The current vice president of US, Joe Biden has hinted about his consideration to run for presidency in 2016 in many interviews. He has served as US senator from Delaware from 1973-2009 and had also run for presidency in 1988 and 2008.
Government Site: Office of Vice President Joe Biden
Facebook: www.facebook.com/JoeBiden
Twitter: www.twitter.com/JoeBiden
Former US Secretary of State Hillary Clinton (New York): Clinton – who served as the Secretary of State of the US from 2009 till 2013 and as a senator from New York from 2001 to 2009 – had lost her Democratic presidential primary nomination to Barack Obama in 2008.
On 5 September 2014, Clinton said she would make her decision about her presidential candidacy by early 2015.
Campaign Site: HillaryClinton.com
Independent PAC Site: ReadyForHillary.com
Twitter: www.twitter.com/HillaryClinton
Former Governor Martin O'Malley (Maryland): In January 2014, when he was asked if he was interested for the presidential run in 2016, O'Malley had said: "Sure, I've said I'm thinking about it, but right now I'm primarily focused on what I need to do for the good of our state." He also served as the Mayor of Baltimore from 1999 to 2007 and was the co-chair of the Council of Governors.
PAC Site: O'Say Can You See PAC
Facebook: www.facebook.com/MartinOMalley
Twitter: www.twitter.com/GovernorOMalley
US Senator Bernie Sanders (Vermont): In 2014, Sanders said in various places that he was "prepared to run for President" although he has also been cited as saying that he does "not wake up every morning with a burning desire to be president of the United States. And I think anybody who does should be immediately suspected as probably totally crazy."
Campaign Site: Bernie.org
Government Site: Office of US Senator Bernie Sanders
Facebook (Campaign): www.facebook.com/FriendsOfBernie
Facebook (Official): www.facebook.com/SenatorSanders
Twitter: www.twitter.com/SenSanders
Former US Senator Jim Webb (Virginia): Webb announced the formation of an exploratory committee on November 2014 to see if he should run for the 2016 presidency. He later released a 14-minute video to explain his possible campaign in 2016.
Campaign Site: Webb2016.com
Personal Site: JamesWebb.com
PAC Site: Born Fighting PAC
Facebook: www.facebook.com/IHeardMyCountryCalling
Twitter: www.twitter.com/JimWebbUSA
Other Democrat Hopefuls:
Morrison Bonpasse (Maine)
Jeff Boss (New Jersey)
Philip Bralich (California)
President Emperor Caesar (Florida)
Andy Caffrey (California)
Willie Carter (Texas)
Brittany Clark (California)
Kristi Dutton (Arizona)
Ronald Emrit (Nevada)
Christin Noel Griskie (Florida)
Charles Hodge (California)
James "Titus The Great" Law ( California)
Ryan Lipner (Florida)
Lee Mercer Jr. (Tennessee)
Patrick McKart (Florida)
Loretta "Leah Lax" Miller (Pennsylvania)
Rome Murphy II (New Jersey)
James Ogle III (California)
Daniel Owens (Oregon)
Harry Pavilack (South Carolina)
Mary Aku Quartey (Maryland)
Doug Schreffler (California)
Angelo Scrigna (Hawaii)
Nicholas Sopkovich (California)
Michael Steinberg (Florida)
Robby Wells (North Carolina)
Elaine Williams (Florida)
Thomas Winterbottom (Pennsylvania)
John Worldpeace (New Mexico)
REPUBLICAN PARTY
Former Governor Jeb Bush (Florida): Bush, in a Facebook post dated 15 December 2014, stated that he was "actively" exploring the possibility of a presidential run, adding that he would establish a leadership PAC in early 2015.
The younger brother of President George W Bush will be the first brother of a former president to run for the office since Robert Kennedy (brother of John F Kennedy) was assassinated in 1968 while campaigning. He is also one of the sons of former President George HW Bush.
PAC Site: Right to Rise PAC
Facebook: www.facebook.com/JebBush
Twitter: www.twitter.com/JebBush
Dr Ben Carson (Maryland): In 2014, when asked about his intentions, the neurosurgeon Ben Carson had said: "Unless the American people indicate in November that they like big government intervention in every part of their lives, I think the likelihood is strong," as reported by The Hill.
Official Site: RealBenCarson.com
PAC Site: American Legacy PAC
Facebook: www.facebook.com/DrBenjaminCarson
Twitter: www.twitter.com/RealBenCarson
Governor Chris Christie (New Jersey): In 2014, when asked if he wanted to run for the next elections he said, "I'm thinking about it. It is an enormous decision to make not only for me, but my family."
"Probably by the end of this year or the beginning of next I'll decide," he said as reported by NJ.com.
US Senator Ted Cruz (Texas): There is debate on whether Cruz is eligible to run for the presidency as he was born in Canada though his mother is American. He has insisted that he is eligible though he has not openly stated whether he would be considering a run. Speculations, however, are rife that he is a presidential hopeful.
Campaign Site: TedCruz.org
Government Site: Office of US Senator Ted Cruz
Facebook: www.facebook.com/TedCruzPage
Twitter: www.twitter.com/TedCruz
Former Arkansas Governor Mike Huckabee (Florida): When asked in 2013 about his intention for 2016, he had stated, "It would be, frankly, dishonest to say no." He is a familiar face in the US due to his talk show on Fox News and other activities.
Official Site: MikeHuckabee.com
PAC Site: HuckPAC
Facebook: www.facebook.com/MikeHuckabee
Twitter: www.twitter.com/GovMikeHuckabee
Governor Bobby Jindal (Louisiana): The man who was recently caught up in a controversy after his comment that there are "no go zones" for non-Muslims in Europe and that Muslims were trying to "colonise" Europe, is quoted as saying the following about his 2016 plans: "I'm not going to be coy, I'm thinking about running for president and praying about it."
Campaign Site: BobbyJindal.com
PAC Site: Believe Again PAC
Government Site: Office of Governor Bobby Jindal
Facebook: www.facebook.com/BobbyJindal
Twitter: www.twitter.com/BobbyJindal
Other Important Republican Hopefuls:
Former UN Ambassador John Bolton (Maryland)
PAC Site: Bolton PAC
Facebook: www.facebook.com/AmbBolton
Twitter: www.twitter.com/AmbJohnBolton
Former Governor Jan Brewer (Arizona)
PAC Site: Jan PAC
Facebook: www.facebook.com/GovJanBrewer
Twitter: www.twitter.com/GovBrewer
Businesswoman Carly Fiorina (Virginia)
Official Site: CarlyFiorina.com
PAC Site: Unlocking Potential PAC
Facebook: www.facebook.com/CarlyFiorina
Twitter: www.twitter.com/CarlyFiorina
Former Governor Jim Gilmore (Virginia)
PAC Site: Growth PAC
Think Tank: American Opportunity
Facebook: www.facebook.com/JimGilmore
Twitter: www.twitter.com/GovernorGilmore
US Senator Lindsey Graham (South Carolina)
Political Site: LindseyGraham.com
PAC Site: Security Through Strength PAC
Government Site: Office of US Senator Lindsey Graham
Facebook: www.facebook.com/LindseyGrahamSC
Twitter: www.twitter.com/LindseyGrahamSC
Governor John Kasich (Ohio)
Campaign Site: JohnKasich.com
Government Site: Office of Governor John Kasich
Facebook: www.facebook.com/JohnRKasich
Twitter: www.twitter.com/JohnKasich
Former Governor Sarah Palin (Alaska)
PAC Site: SarahPAC
Facebook: www.facebook.com/SarahPalin
Twitter: www.twitter.com/SarahPalinUSA
Former Governor George Pataki (New York)
PAC Site: Americans for Real Change PAC
Think Tank: George Pataki Center
Facebook: www.facebook.com/George.E.Pataki
US Senator Rand Paul (Kentucky)
Campaign Site: RandPaul2016.com
PAC Site: Rand PAC
Government Site: Office of US Senator Rand Paul
Facebook: www.facebook.com/SenatorRandPaul
Twitter: www.twitter.com/SenRandPaul
Governor Mike Pence (Indiana)
Campaign Site: MikePence.com
Government Site: Office of Governor Mike Pence
Facebook: www.facebook.com/MikePence
Twitter: www.twitter.com/GovPenceIN
US Senator Marco Rubio (Florida)
Campaign Site: MarcoRubio.com
PAC Site: Reclaim America PAC
Government Site: Office of US Senator Marco Rubio
Facebook: www.facebook.com/MarcoRubio
Twitter: www.twitter.com/MarcoRubio
Former US Senator Rick Santorum (Pennsylvania)
Campaign Site: RickSantorum.com
PAC Site: Patriot Voices PAC
Facebook: www.facebook.com/RickSantorum
Twitter: www.twitter.com/RickSantorum
Governor Rick Snyder (Michigan)
Campaign Site: RickForMichigan.com
Government Site: Office of Governor Rick Snyder
Facebook: www.facebook.com/GovernorRickSnyder
Twitter: www.twitter.com/OneToughNerd
Governor Scott Walker (Wisconsin)
Campaign Site: ScottWalker.org
PAC Site: Our American Revival PAC
Government Site: Office of Governor Scott Walker
Facebook: www.facebook.com/ScottWalkerForGovernor
Twitter: www.twitter.com/ScottKWalker