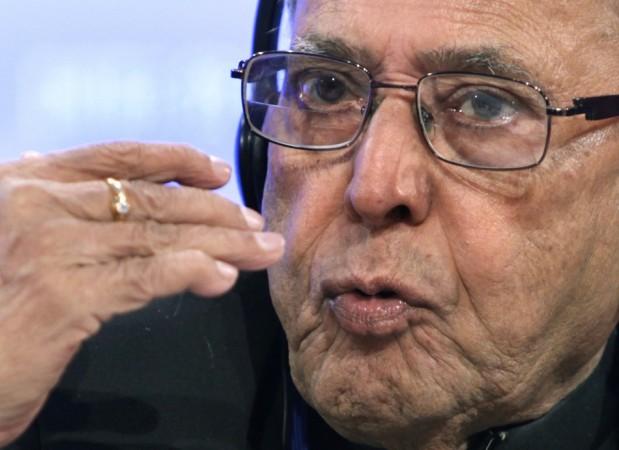 In a bid to escalate the efforts taken to pull UPA's Presidential Candidate Pranab Mukherjee out of the Presidential race, former Lok Sabha Speaker has written to the ruling officer for polls seeking the copy of order to comprehend why his objections against the former's nomination was rejected.
According to media reports, Sangma and his supporters are likely to move the court with a petition to cancel Pranab's nomination once they secure the detailed copy, alleging that he is holding office of benefit.
On Wednesday, Sangma and his team met with the Opposition leader of Bharatiya Janata Party (BJP) at Sushma Swaraj's residence in New Delhi. It was assumed that the opposition leaders would have chalked out the next move of the upcoming President election in the meeting that lasted for nearly two hours.
The President post, which will go to polls on July 19, will be fought between Pranab and Sangma. Noting that Congress-led UPA nominee Pranab will supposedly enjoy favourable number of votes in the Parliament, Sangma might be fighting it hard to get rid of his rival even before the polling begins.
In a written note to ruling officer for polls, Sangma sought the detailed copy of order by Wednesday 5 pm since it was nearly 24 hours since they haven't received the official copy of the final order.
On Tuesday, Secretary General of Rajya Sabha and returning officer for the polls, VK Agnihotri heard the objections raised by Sangam's team. However, as an outcome of the debate in the parliament, the officials responsible for the president poll accepted the nomination of Pranab, while disregarding the allegations of holding the office of profits against him.
Union Home Minister P Chidambaram and Parliamentary Affairs Minister PK Bansal will represent former finance minister during the course of argument, while BJP leader Satpal Jain will counter Pranab's team argument on behalf of Sangma.
The response submitted by Pranab's team contended that the allegations of holding office of benefit were "factually incorrect". Further, they argued that he resigned from his honorary post at the Indian Statistical Institute of Kolkata a week before he filed the nomination for the presidential poll.
Meanwhile, the Kolkata-based institution also confirmed his resignation before he filed nomination as proposed by the UPA coalition.