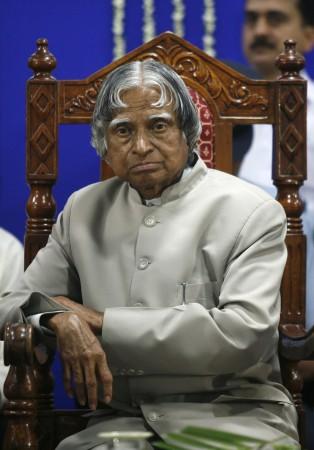 West Bengal Chief Minister Mamata Banerjee is expected to announce Trinamool Congress' choice for the President's post after a meeting with her party on Monday. Interestingly, former president APJ Abdul Kalam is also expected to announce his decision over running for Rashtrapati Bhavan by noon.
Mamata has expressed her strong support for Kalam and is also likely to persuade her party MPs and MLAs to back his candidature during the poll. It is reported that many of her party leaders are not happy with her decision of not supporting Congress' nominee Finance Minister Pranab Mukerjee for the top post.
So far, Kalam has not expressed his interest in contesting for the President post.
Kalam was the first choice of the BJP. He had served as the President of India during the NDA regime between 2002 and 2007. Since, the final word lies with Kalam over his willingness in contesting the election, the BJP leaders are reportedly having former Lok Sabha Speaker PA Sangam in their minds as second choice.
In case Kalam back off from contesting President poll, BJP is expected to back Sangama, who is already enjoying an unconditional support of Tamil Nadu Chief Minister J Jayalalithaa and Odisha Chief Minister Naveen Patnaik.
Media reports said that the BIP leaders have also suggested Mamata to back Sangma's candidature if Kalam refrains from contesting the polls.
The West Bengal Chief Minister has reportedly decided to abstain from voting if Kalam doesn't participate. So her next move depends on Kalam's final word.
Mamata and ruling Congress has been experiencing unpleasant political ties over various issues of late. In spite of being a key ally of Congress-led UPA, Mamata has opposed many policies put forward by her ally and is virtually reached a breaking point. She even strongly protested Pranab's candidature despite her close association with him.
After getting disappointed with Samajwadi Party leader Mulayam Singh Yadav, Mamata on Friday joined Facebook to intensify her support for APJ Abdul Kalam's Presidential candidature and justified her choice as the 'choice of the millions of Indians'.
Earlier, Mulayam Singh stood by Mamata's side supporting Kalam's nomination for the top post. However, the SP chief changed his stance on Friday, by announcing his support for Pranab Mukherjee.