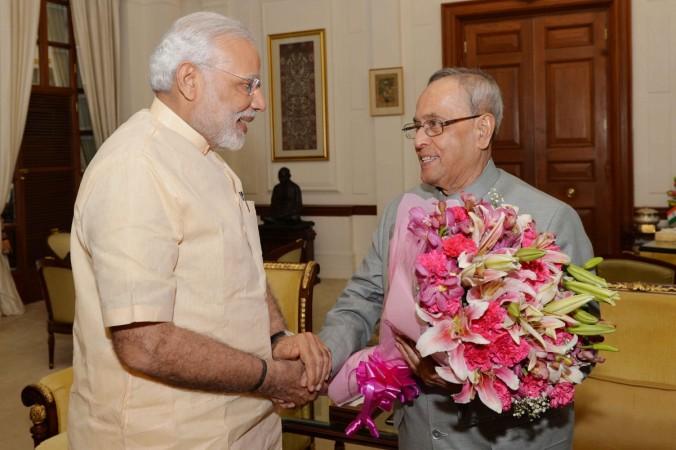 President Pranab Mukherjee has approved the land ordinance, which was cleared by Prime Minister Narendra Modi's Cabinet on Saturday for the third time since the NDA government came to power in May last year.
Concluding the Budget Session of Parliament for the financial year 2015-16, the NDA government gave consent to amendment to the Right to Fair Compensation and Transparency in Land Acquisition, Rehabilitation and Resettlement (Amendment) Ordinance, 2015 at a cabinet meeting chaired by Modi.
The President gave his approval after the Modi-government passed the ordinance in a Cabinet meeting on Saturday, according to PTI sources.
The government avoided taking the ordinance to Rajya Sabha by discontinuing the session as it lacks numbers in the Upper House.
Ever since the Modi-government came to power at the Centre in May 2014, it has tried thrice to make amendments to the controversial land acquisition Act. It had promulgated the land acquisition ordinance for the first time in December last year.
The NDA government re-issued the ordinance in March this year and it was due to lapse on 6 June.
The amendment is believed to "facilitate farmers to get better compensation and rehabilitation and resettlement benefits" in lieu of land compulsorily acquired by the concerned government, an official release said, according to IANS report.
Meanwhile, the 30-member Joint Committee of Parliament, headed by BJP MP SS Ahluwalia, is going through the controversial amended land Bill referred to it by the government.