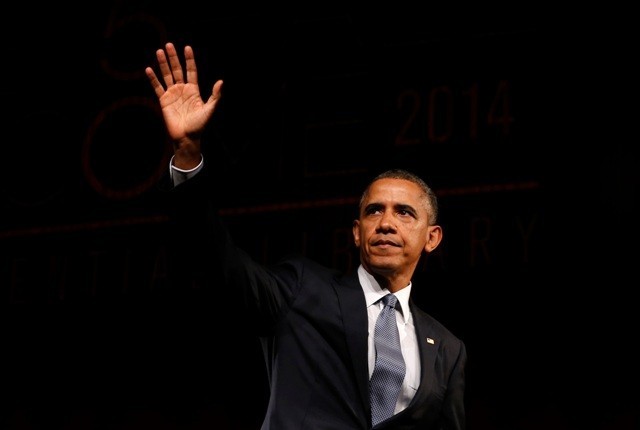 It is no secret that President Barack Obama is not a fan of reality television's First Family, the Kardashians, as he once said that they are responsible for complicating the American dream by showcasing their over-the-top lifestyle.
And now, an aide close to the president has revealed that despite Kim Kardashian reaching out to the president numerous times during his 2012 re-election campaign, Obama "wanted nothing to do with her," according to Radar Online.
"She was not the young, cool, image they wanted to portray at all. Even though she kept asking, the campaign would never let her do anything in an official capacity."
"Kim is political poison," the source continued. "Having her involved in a political event or with a candidate is the last thing people who are serious about getting elected want."
Reportedly, the above statement was proved right on Tuesday when Kardashian attended independent congressional candidate Marianne Williamson's fundraiser in Los Angeles, where she failed to impress the politicians present at the event.
But Katy Perry, who was also at the event, scored a number of points with the politicos, according to the aid.
"Katy is on a different level than Kim," the insider explained. "Everybody loves Katy. Kim is so controversial and it's just too risky for any candidate to have her involved."
President Obama is also said to be unimpressed with Kardashian's fiancé Kanye West, as on more than one occasion Obama has called the rapper a "jackass".
Responding to comment, West said at the time that he will no longer support Obama.
"I don't care if somebody's the President or not," West said, according to Radio.com. "I care about thoughts and how you helpin' people and what you bring to the world. My music brings joy to people. What I create brings joy to people. And I'm about people."
Interestingly, Obama is close to West's close pal Jay Z and his wife Beyonce, and the president has often stated that "Single Ladies" singer is an ideal role model to his children.
(ED/VS)