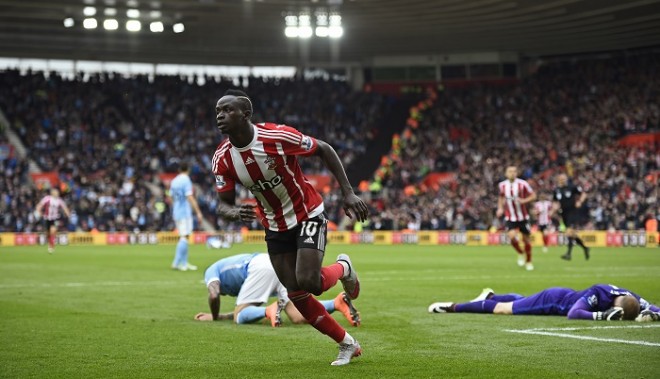 Liverpool have been showing interest on Southampton star Sadio Mane for quite sometime now. They have revved up their process of acquiring him from Southampton.
Mane, who had a wonderful season with the Saints, has managed to catch the eyeballs of Liverpool manager Jurgen Klopp. He was extremely good against Liverpool and Klopp is not a man who would ignore such performances.
According to a report of Daily Mail, Liverpool have already placed a bid of £25 million, plus £5m in add-ons. The Saints are yet to formally accept the offer from the Reds.
Reports also suggest that the 24-year-old star is enthused to work under someone like Klopp. The Senegal international had scored 15 goals for Southampton in the last season of the Premier League. He will definitely bring in a lot smoothness in that Liverpool side.
His abilities were appreciated by the Liverpool manager, who feels that he can fit into the system that he would like to put Mane in.
The pre-season training for Liverpool is scheduled to begin from July 2 and Klopp, who has identified Mane as one of his prime targets in this transfer window, wants the Senegal international to join his side before that.
Surprisingly, no other players other than Andy Carroll and Christian Benteke have cost Liverpool more than £30m till date. But it seems that Mane is likely to join that most-expensive-Liverpool-players-club, if this deal goes through and the Saints agree to the amount.
If Southampton sell Mane to Liverpool, then they will be earning a huge amount of profit on the player. Southampton sold Victor Wanyama to Tottenham Hotspur as well on Thursday.