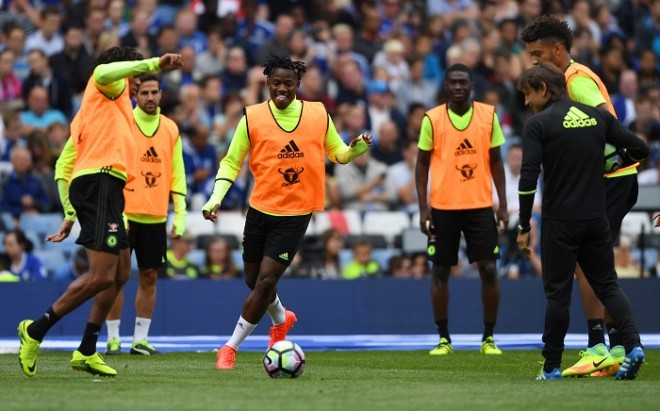 Having watched all their potential title rivals go through their respective openers in a crazy opening weekend of the Premier League, Chelsea and West Ham will want to kick their campaigns off in the best manner possible, when the two London clubs meet at Stamford Bridge on Monday.
Some of the big teams dropped points, while some just about managed to pick up their first wins of the season, but what was obvious from the opening weekend is that we are in for another highly, unpredictable season, where any team can beat anyone again.
Chelsea will know that as well as anybody, having finished a measly tenth last season, which has seen a new manager in Antonio Conte land in west London. The Italian has been tasked with the Chelsea recovery, and while there were some mixed results in preseason, it is quite clear that this Blues outfit are likely to be a force in the new season.
A sign of how big a force will be seen in the Chelsea vs West Ham match, with Conte banking on the collective rather than just the individual quality of the likes of Cesc Fabregas, Eden Hazard or Diego Costa. "I think that all the players are important to fight to win the title," said the manager, who impressed so much with Italy during Euro 2016. "In my experience, as a player and now, I have always thought that if every single player is part of the team, probably you have a great possibility to win.
"If only one player, or two players, are part of the team it is very, very difficult because the team needs all the squad, all the players, who play or don't play in the game. It's important for this reason to create the right spirit in the team if you want to return very soon to fight for a title. I don't think any single player can change that situation.
"Every single player's ready to help his team-mate because he knows in another situation his team-mate will help him. It's important if you want to win to have talented players, but it's important also to create the right spirit."
One of the players key to that spirit is Costa, who is coming off a forgettable season after as Chelsea's main man up front. Conte realises the qualities that the Spain international possesses, and is backing the former Atletico Madrid striker to hit the ground running, much like he did in Chelsea's title winning season two campaigns back.
"For me he is an important player and he played a fantastic season two years ago when Chelsea won the title," Conte was quoted as saying by Chelsea's official website. "Diego Costa is a great player and I know that he is fantastic finisher, but I think that Diego can still improve a lot. He is a fantastic player now, but he can improve a lot and I hope for this.
"I try to improve all my players – it's not important for me if they are the best players or the young players – and now I'm seeing a good attitude from Diego to work to improve in different situations. Diego can give a lot to this team and I'm sure that he will have a good season."
West Ham have been tipped to contend for the top four places this season, considering the signings that they have made and the fact that there will be a lot more support for them, having moved to the Olympic Stadium. Slaven Bilic is a slick manager who has the ability to get the best out of each of his players, and if West Ham can begin well, their fans could be in for an unforgettable season, particularly with the Croatian believing the gap between the teams in the Premier League keeps getting close and closer.
"Our first three away games (last season) were Arsenal, Liverpool and Manchester City – it was kind of a shock," Bilic, whose team had an outstanding record against the big teams said. "But it wasn't only us. Stoke for example, beat Manchester City and Manchester United at home, Southampton beat Chelsea away, Arsenal at home, Manchester United away.
"It wasn't only West Ham. It was a strange season. For the big ones, I would say unusual.
"We started it because of the fixtures. So it is not like they underestimated us. Just that smaller clubs improved because of the money, more tactical, but mainly because they had the resources to attract and get better players.
"It will definitely continue this season. The big ones, like you can see in transfer window, some of them have reacted big time with players and managers. It is going to be hard for them again."
Where to Watch Live

Chelsea vs West Ham is set to begin at 8 p.m. BST (12.30 a.m. IST next day, 3 p.m. ET). TV and live streaming information for the Premier League match is below.

India: TV: Star Sports 4 and Star Sports Select HD1. Live Streaming: Hotstar.

UK: TV: Sky Sports 1 and Sky Sports HD1. Live Sreaming: Watch Sky Sports.

China: TV: LeTV, PPTV and QQ Sports.

Singapore: TV: 102mio.

Malaysia: TV: Astro SuperSport.

Australia: TV: Optus Sport. Live Streaming: Optus Online.

Middle East and Thailand: TV: Bein Sports. Live Streaming: Bein Sports Connect.

South Africa: TV: SuperSport3. Live Streaming: SuperSport Live.

USA: TV: USA Network and NBCSN. Live Streaming: NBC Sports Live.

Canada: TV: Sportsnet World. Live Streaming: Watch Sportsnet.