Jose Mourinho heaped praise on Paul Pogba after handing him the captain's armband during the Premier League 2018-19 season opener at Old Trafford on Friday, August 10.
Pogba came up with a complete performance in United's 2-1 win over Leicester City. The World Cup-winning Frenchman opened the scoring as early as in the third minute from the spot.
There seemed to be an argument between Pogba and Alexis Sanchez over taking the penalty but the captain soon stepped forward and took his own sweet time to beat Kasper Schmeichel.
Pogba did not show any signs of fatigue as he dominated at both the end of the field, often dropping back to help the defence against Leicester set-pieces. The France star, who had arrived for training only earlier this week following his extended post-World Cup break, did more than what was expected of him in the opening encounter.
Mourinho said that he had no choice but to hand a start to Pogba after Ander Herrera's injury. However, the Portuguese tactician revealed he hadn't expected his captain to stay on for 84 minutes on the field.
"Pogba was a monster. We thought maximum [he would play] 60 minutes, but he managed more than 80," Mourinho told the media after the match on Friday.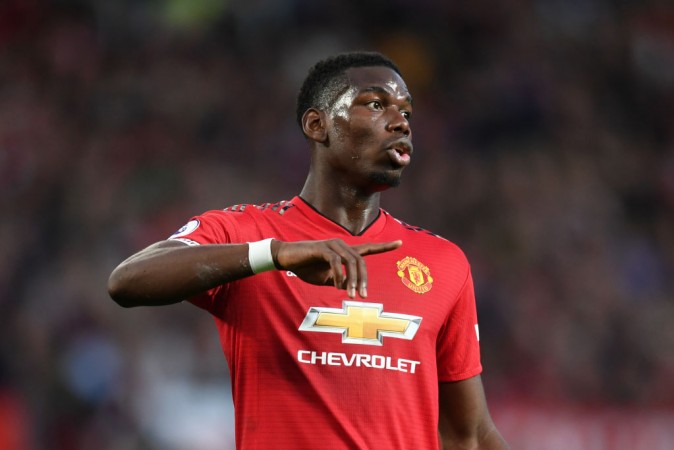 He added: "It was not a hard decision [to start Pogba], the decision was down to him. With Ander Herrera injured, I had only two options, Scott McTominay or Pogba.
"If I played Scott, I would have two kids and a new player [Fred] in midfield. So I asked Paul and he put himself forward for the team and was very, very good for us."
United were not convincing as Leicester displayed wonderful creativity and had good possession throughout the first 45 minutes of the much-anticipated match.
David de Gea was at his best between the goal as he made some crucial saves, including the one to deny James Maddinson in the first half.
Luke Shaw scored his first goal at the senior level as United doubled the lead in the 84 minute before Jamie Vardy pulled one back for the visitors.
Pogba's Instagram message to fans
Rumours of a strained relationship between Pogba and Mourinho dominated the headlines in the lead up to the new season. Barcelona's reported interest triggered a bit of unrest in the camp but the Premier League giants made sure they retained their biggest star.
An elated Pogba, after repaying the trust Mourinho showed in him, took to Instagram to reiterate his commitment to the club and its fans.