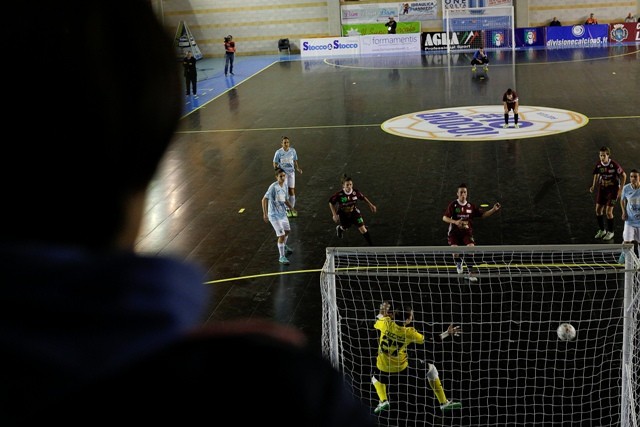 Portuguese legend Luis Figo launched Tuesday the first-of-its-kind futsal league in India. After the profound success of lucrative sports leagues in the country like the Indian Premier League, the Indian Super League, the Hockey India League and the Pro Kabaddi League, here comes the league for the five-a-side sport.
The Real Madrid veteran, who was a part of the famed Galacticos set up in the early 2000s, will take up the role of the president of the futsal league titled Premier Futsal. Several Indian entrepreneurs are also set to be part of the event scheduled to commence July 15 this year.
The best 56 futsal players from across 21 countries will take part in the event, said a Press Trust of India report. Three international players, one international marquee soccer player and one Indian player will comprise the five-member teams. Eight teams from Delhi, Mumbai, Kolkata, Chennai, Bengaluru, Kochi, Hyderabad and Goa, will participate in the league.
"It's a new challenge and adventure I have taken up which I hope to make as a success and that's why I said yes to this new project," Figo was quoted by the PTI as saying in a press conference in Mumbai.
"People love soccer and cricket out here. India has a huge population, a huge market and it offers a huge opportunity for doing sports events with great success. I am doing something positive for the sport and the country and my experience as a soccer player will hopefully help me in this development.
"Back in Portugal I have played futsal extensively growing up which instilled quick thining, skills and close control," he said.
Futsal can be considered the football equivalent of cricket's Twenty20 format. There are two halves of 20 minutes each in the five-a-side format of the game.
"Futsal has been around for over 70 years and currently it is one of the fastest growing sport in the world and as well as in India," Namdev S Shirgaonker, VP of Asociacion Mundial de Futsal (AMF), told the Economic Times. "The futsal scenario, especially in India, will greatly benefit from a structured professional league, wherein young Indian player would rub shoulders with global talent. The league would also thrust the sport in mainstream attention and make aspirational for the youth of the country."