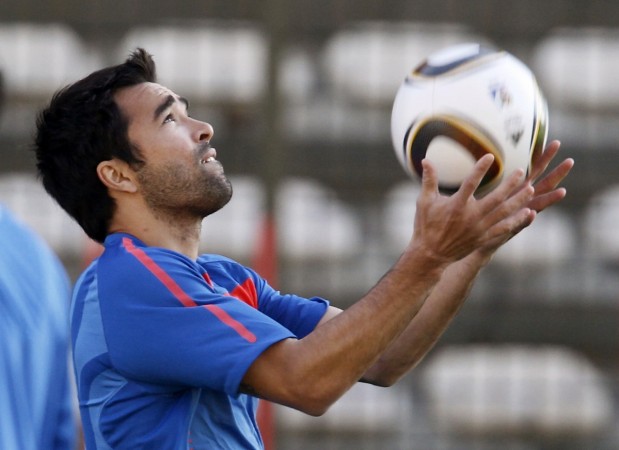 Former Chelsea star midfielder and Portugal football veteran Deco was announced as the first marquee signing of the Premier Futsal 2016, to be held in India from July 15. This is the first-time ever that a competitive futsal competition will be taking place in the country.
Deco, 38, has won numerous honours during his club football career, which includes the Portuguese league, the La Liga, the Premier League, the UEFA Champions League as well as the Brazilian league title. He has plied his trade with the likes of Porto, Barcelona, Chelsea and Fluminense.
The midfield maestro, known for his accurate set-pieces, retired from club football in August 2013. He retired from international football after the 2010 FIFA World Cup, bagging five goals from 75 caps for the Portugal national football team. Deco's addition to the first-of-its-kind competitive futsal league in India has already given the event a star attraction.
"I'm really looking forward to playing in the inaugural season of Premier Futsal. I was born in Brazil and grew up playing Futsal on the streets," said Deco in a statement released by Premier Futsal. "It's where I picked up the skills that laid the foundation for my success on the international stage and served me well throughout my career. So in a sense I'm returning to my roots.
"I can't wait to see how I match up against seasoned futsallers who have dedicated their entire career to the shorter, more intense format of the game," the two-time World Cupper with Portugal added.
Premier Futsal President Luis Figo, who has played alongside Deco on numerous occasions in major international tournaments, mentioned the creative midfielder's addition will make the inaugural edition of Premier Futsal in India a glittering affair.
"It gives me a great amount of joy to welcome Deco to Premier Futsal. We go back a long way, having shared the dressing room for Portugal during our playing careers," said Figo."He has great talent, skill and ability as is evident from his storied international career which, I am confident, will add a whole lot to the quality of play in Premier Futsal's inaugural year.
"We are all extremely delighted to have him," the former Portugal skipper added.
It is not confirmed, however, which franchisee Deco will be playing for.