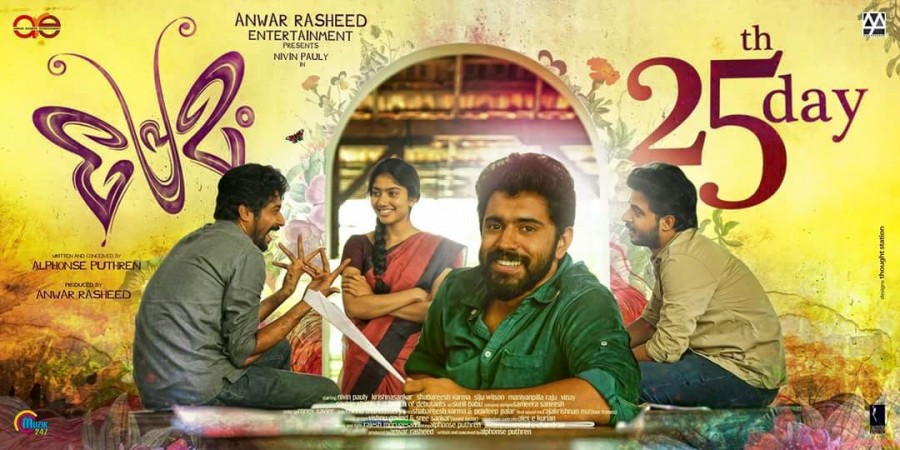 Just like Alphonse Puthren's hit film "Premam" won the hearts of Malayalis, all the songs in the film to have become favourites of the fans.
The latest report is that YouTube channel We pics has brought out a hilarious video compilation, in which the ZooZoo ad characters are seen playing to the "Scene Contra" song of the Nivin Pauly starrer.
The song was written and sung by Shabareesh Varma, while the music was composed by Rajesh Murukesan.
Watch hilarious 'Premam' ZooZoo version below:
Below are lyrics of 'Scene Contra' song from 'Premam':
Avalu vendra ivalu vendra
Ee kaanunna ivalmaronnum vendra
Love vendra namukku vendra
Ividallelum scene motham contra
Kootti mutti nadakkan
Thotturumi irikkan
24/7 full dating kalikkan
Kashttapettu budhimutti
Porake nadannittum
Valaveeshi erinjittum no reply
Petta thalla polum sahikkatha
Costumes valichu ketti
Olippichu nadannittum no reply
Ithu vendra love vendra
Ividallelum scene moththam contra
Loan eduthu panamirakki
Audi carum vangi
Koottukare soapittu
Bike orennam vangi
No reply still no reply
Avalde veettukaru oodichittu
Naattukaru kallerinju
Koottukaru kayyodinju ottakkayi
Sentiments work out aayi
Ee pennu valayilaayi
Ee chekkan puliyumaayi
Total change undaayi
Daily take out aayi
Pinne naalu maassam kazhinjappol
Break up aayi
Pattiyundu enna board sradhichilla
Athu scene aakum ennum
Avan chinthichilla
Vecha kaalu porakottu vekkathilla
Vecha kalinte kettipazhum azhichitilla
Avalude chettanmaru vannu
Randu pottichittum
Avante kaal randum plaster ittu ottichittum
Pennu pattichattum keeri ottichittum
Pinnee koottukaru
Vattam koodi puchichittum
Thora kudippichittum
Neram velippichittum
Pathu paisade velivu
Polum avanu vannittilla
Eda ethra pravishyam
Ninnodu paranjadenta
Ente ponnaliya
Malayalathil alle parayane
Avalu vendra ivalu vendra
Ee kaanunna ivalmaronnum vendra
Love vendra namukku vendra
Ividallelum scene motham contra
Avalu vendra ivalu vendra
Ee kaanunna ivalmaronnum vendra
Love vendra eda pulley vendra
Ividaake moththam total scene contra