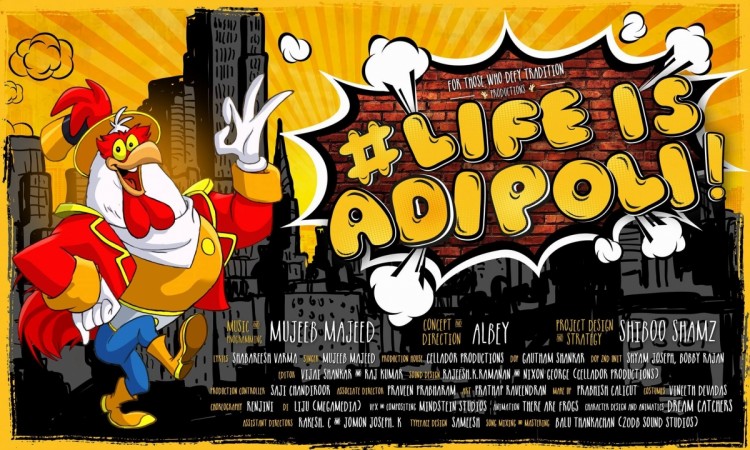 The remix version of Malayalam actor Jagathy Sreekumar's song "Pista Sumakira" by Shabareesh Varma of "Premam" fame got an international recognition after it was used as the IPL song for the year 2016. Now, the actor-lyricist-singer has come up with yet another peppy song that has already gone viral on social media.
The song titled, "Life is Adipoli," shows a group of young boys engaging in a fight while playing in a street, a kid's action irritating his father, a girl who hates her own life and Shabareesh getting frustrated while driving. That's when the fictional character The Captain Cluck, a cool super hero, appears before them bringing happiness to their life leaving all the frustrations aside.
"Hello Universe, Here we are, a bunch of crazy guys (& girls ) , sharing our passion for this awesome feeling called 'LIFE' ! This is for those who defy tradition coz‪#‎LifeIsAdipoli‬ [sic]," the team posted on the Facebook page while sharing the music video.
While Shabareesh has penned the lyrics, Mujeeb Majeed has sung and composed the music of the song and the music video has been directed by Albey. Gautham Shankar has handled the cinematography of the song, which has been produced by Cellador Productions. The video has gone viral on social media and has been viewed more than 1.2 lakh and 2.5 lakh times on the YouTube page and Facebook page of The Captain Cluck within two weeks.
Watch the viral song here: