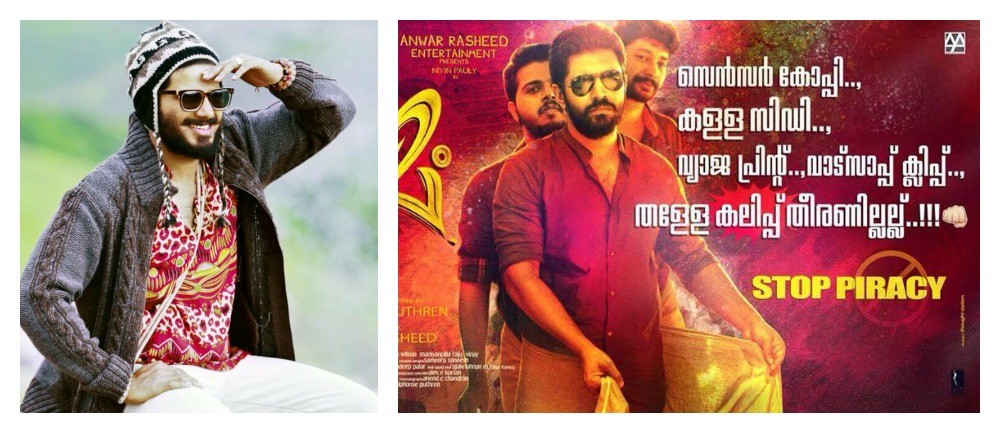 Malayalam film industry is currently divided over the leak of the censor copy of latest hit movie "Premam" online. After the producer of the film, Anwar Rasheed, lodged a complaint, many from the industry came forward to lend support to him and the cast and crew of "Premam".
The latest in the list to join the campaign against piracy is actor Dulquer Salmaan, who has worked with Anwar Rasheed in movies like "Ustad Hotel" and "Bangalore Days". The actor wrote on his Facebook page that "every film deserves its maximum days at the box office! Piracy is equal to theft."
Meanwhile, the cyber cell has filed a case on cheating against those who are involved in the "Premam" piracy case. The probe has reportedly now extended to the film industry as well.
However, it is still not clear as to how the copy of the film reached the server in Canada, from where the video was leaked. Though some claim that the film was leaked from the studio, from where the final mixing was done, others do not rule out the possibility of leak from the Censor Board itself as the leaked copy had the watermark of a censor copy.
It has been learnt that the anti-piracy cell is looking forward to interrogate the crew members of the film in connection with the case.
Meanwhile, Kerala Police arrested eight individuals on Monday for selling and exchanging the pirated copies of "Premam' and other new films.