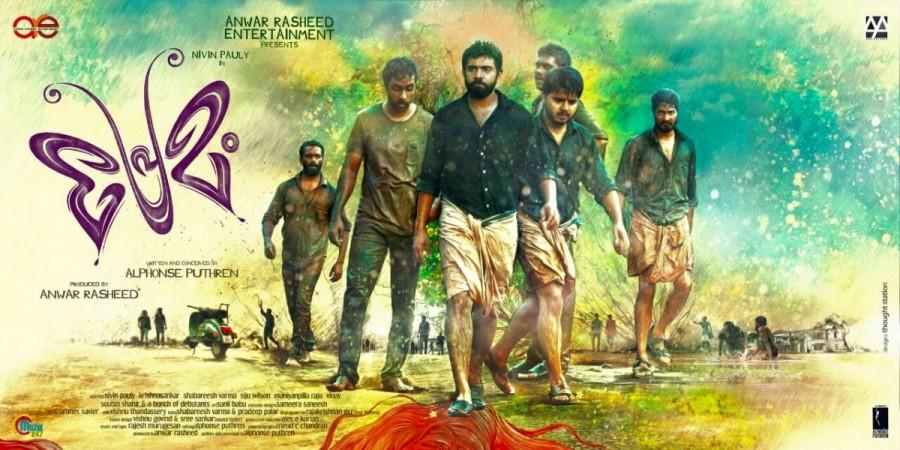 "Premam", which has become a blockbuster hit in Kerala, is continuing its strong box office run. As per trade sources, the movie has earned more than Rs 38 crore after completing 50 days in theaters. The total worldwide collection of the movie is now estimated to be over Rs 60 crore.
The big hit, which stars Nivin Pauly in the lead, is also now the highest-grossing Malayalam film in the rest of India and thereby has broken the records set by "Bangalore Days". As per reports, the movie's total collection in rest of the India is Rs 7.5 crore.
According to industry analysts Kerala Box Office, box office collection in US and UK will reach Rs 2.6 core and in Gulf Cooperation Council market, the collection is estimated to touch Rs 11.50 crore.
Meanwhile, sources close to Malayalam film industry suggest that the release of four new movies in Kerala as Eid releases had very little impact on "Premam".
Though the makers of the film are haunted with a piracy row, trade analysts expect that "Premam" still has the potential to be the first Rs 100 crore movie of Mollywood.
#Premam hv become biggest grosser for Mollywood in ROI area ! Broken bangaloredays record ! 7 wks gross hv crossed 7.5cr acc to dstrbtrs !

— KeralaBoxoffice (@KeralaBO1) July 16, 2015
#Premam TN gross is nearing 90lks ! Bangalore+Mumbai hv gone abv 4cr ! Chennai Mayajal is biggest contributer with arnd 25lks ! — KeralaBoxoffice (@KeralaBO1) July 16, 2015
#Premam TN gross is nearing 90lks ! Bangalore+Mumbai hv gone abv 4cr ! Chennai Mayajal is biggest contributer with arnd 25lks !

— KeralaBoxoffice (@KeralaBO1) July 16, 2015
Premam WW BO : Kerala 38cr ROI 7.5cr US+UK 2.6cr UAE-GCC 11.50cr Rest of Ovrseas 1cr(Min estimate)..Total 60cr+..Superb ! — KeralaBoxoffice (@KeralaBO1) July 16, 2015