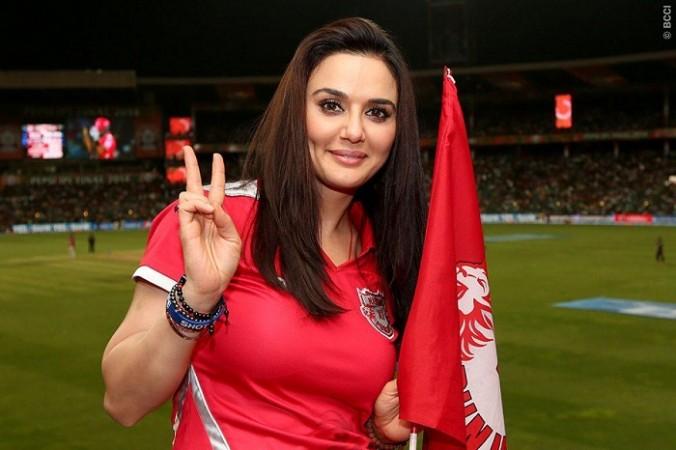 Preity Zinta has vehemently slammed the reports that claimed she had verbally abused Kings XI Punjab coach Sanjay Bangar after the team's recent defeat against Bangalore Royal Challengers. Preity, who is the co-owner of Kings XI Punjab IPL team, took to Facebook to deny the reports and slammed the daily that carried the news.
Mumbai Mirror had reported that after the match, Preity abused Kings XI Punjab coach Sanjay Bangar with the "four letter" word in front of all the players and staff. The report had said that she was not happy with the batting line up that was set by the coach.
However, Preity wrote a long post on Facebook, alleging the news to be fake and also threatened to sue the daily if it fails to back the story with facts. The actress said that apart from being factually incorrect, tone of the story was "sexist" in nature and was "exaggerated beyond words."
Preity said that she was disappointed at the team's loss and she did speak to Bangar, but it was just a 20-second-long conversation, asking him why Axar Patel was not given the chance to bat. She further added that she had congratulated Virat Kohli on his team's victory and then she had a chat with Shane Watson, following which she left the venue with her husband and in-laws.
Apparently, Watson was the person with whom Preity had spoken for the longest time after the match. She also said that both Preity and Bangar had confirmed that nothing of that sort had happened when the daily had contacted them, but still the story got published. Check the complete post below: