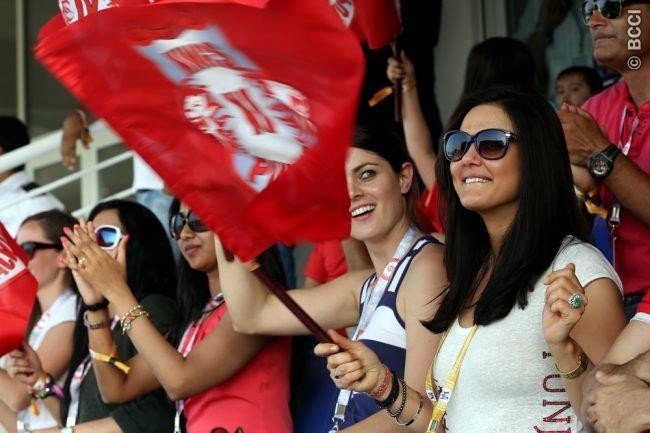 Actor and co-owner of Kings XI Punjab, Preity Zinta has registered a molestation case late on Thursday against her ex-boyfriend and industrialist Ness Wadia, who has now denied the charges as 'baseless.'
In her statement to the Maharashtra Police, the actor said the incident took place during the Indian Premier League (IPL) semi-final match between Kings XI Punjab and Chennai Super Kings at the Wankhede Stadium on 30 May.
The 39-year-old has alleged that Wadia, apart from outraging her modesty, also abused and threatened her. She claimed that Wadia came up to her, grabbed her hand and used abusive words in front of the spectators.
Mumbai police said on Saturday that they have started their probe into Zinta's charges against the businessman, which was filed on Thursday night in the city's Marine Drive police station.
Sources said that according to the FIR, the incident happened at 8:30 pm. News reports have said that during the time, the businessman was present along with his girlfriend and his parents at the VIP stand.
A case under sections 354, 504 and 506 (assault on a woman, intentional insult and criminal intimidation) of the Indian Penal Code was registered, the Hindustan Times reports.
Wadia, however, has denied the charges and has expressed shock over the allegation. "I am shocked at the complaint and the allegations made against me are totally false and baseless," the 44-year-old said.
The FIR mentions that the two had altercations in the past and that the actor warned Wadia that she would take actions if he continued threatening her.
Mumbai Police Commissioner Rakesh Maria said on Saturday, "Offence has been registered. We are trying to collect evidence like the statement of those involved and CCTV footage."
Police will also be looking for witness accounts from those who were present during the time.
Meanwhile, a five-member delegation of Maharashtra Women's Commission led by its chairperson, Chitra Wagh, on Saturday met the Marine Drive police officials inquiring about actions taken against the industrialist.
"It's been 24 hours since the molestation complaint has been filed against Wadia. We want to know what action has been taken and why the police have not arrested Wadia yet," Wagh told TOI.
Zinta and Wadia parted ways after a five-year relationship in 2009, but continued with their professional relationship as co-owners of Kings XI Punjab.