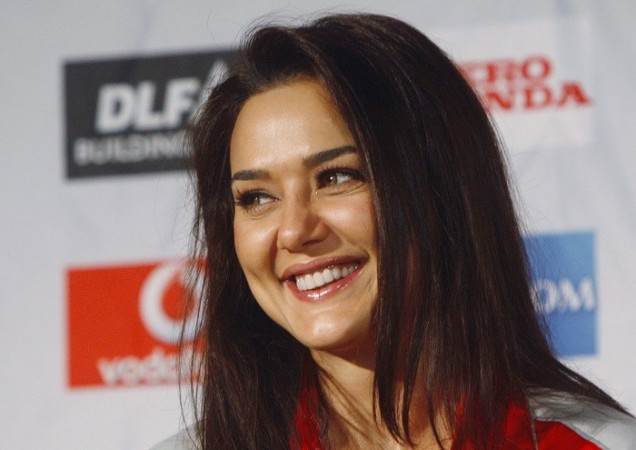 The case between actor Preity Zinta and businessman Ness Wadia is getting more complicated and murkier with each passing day. Nusli Wadia, father of Ness and the head of Wadia Group, has filed a complaint in a police station after receiving threat calls reportedly from the underworld.
Nusli had alleged that the caller, who is said to be Ravi Pujari's gang member, threatened that the Wadia Group's interest will be harmed, Zee News reports. This threat comes amid a row between the Wadia family and actor Zinta, who had accused Ness of abusing her in front of thousands of spectators in Wankade Stadium on 30 May.
While it can't be said with certainty if the case has anything to do with the ex-lovers' ongoing row, the timing of the threat has made media suspect possible links between the two events.
After the Wadia family filed the FIR in NM Joshi Marg police station, the Mumbai police have forwarded the complaint to the anti-extortion cell.
Last week, the actor and co-owner of Kings XI Punjab, registered a molestation case against her ex-boyfriend and industrialist Ness.
In her statement to the Maharashtra police, the actor said that the incident took place during the Indian Premier League (IPL) semi-final match between Kings XI Punjab and Chennai Super Kings.
The 39-year-old has alleged that apart from outraging her modesty, Ness also abused and threatened her. She claimed that he came up to her, grabbed her hand and used abusive words in front of the spectators.
A case under sections 354, 504 and 506 (assault on a woman, intentional insult and criminal intimidation) of the Indian Penal Code was registered.
The businessman has however, denied the charges and has expressed shock over the allegation.
The FIR mentions that the two have had altercations in the past and that the actor warned Ness that she would take actions if he continued to threaten her.
Police have been looking for possible leads on the incident in the CCTV footages, but they couldn't be of any assistance as they could not identify the duo's seats.