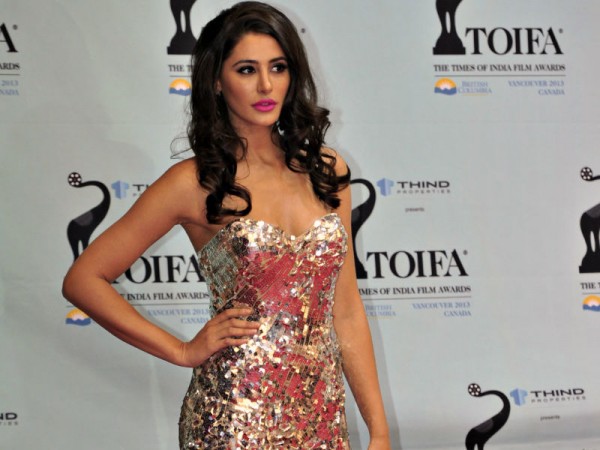 Bollywood celebrities are expected to look good every time, in fact, at airports. Some take their airport looks seriously, while some of the celebs are carefree. Recently, Bollywood actress Nargis Fakhri's airport appearance turned into a big news.
She was spotted in a Rastana dress and a cap at the airport hiding her face with her palm. This raised eyebrows and the shutterbugs clicked her photos in such a way that her belly looked bloated.
This gave rise to speculations of her being pregnant. Reports suggested that Nargis hid her face on purpose as she flaunted her baby bump.
Now, Nargis has finally responded to the entire issue in a hilarious way. She posted the photo on her Twitter handle and wrote: "Here u go. Ill do the job for you. And no I'm not pregnant ok maybe it's a hamburger baby. But don't tell the hamburglar!"
A few months ago, there were rumours that Nargis was soon going to marry Uday Chopra. The duo's alleged affair and break-up have been the headlines for a long time.
Nargis and Uday were believed to have parted ways, but a few pictures of the two together at an airport in May had suggested a different scenario. Moreover, Nargis's reaction to the shutterbugs had grabbed much attention as she had desperately tried to hide her face.
Soon, reports had started pouring in that the two were not only back in relationship, but also were set to tie the knot in near future. Nargis came across one similar report and had reacted to it on Twitter saying: "Wow u guys really love making stuff up. now who started this rumour. I think u r dying for me to marry someone."
The diva was last seen in Riteish Deshmukh's Banjo, which tanked at the box office.