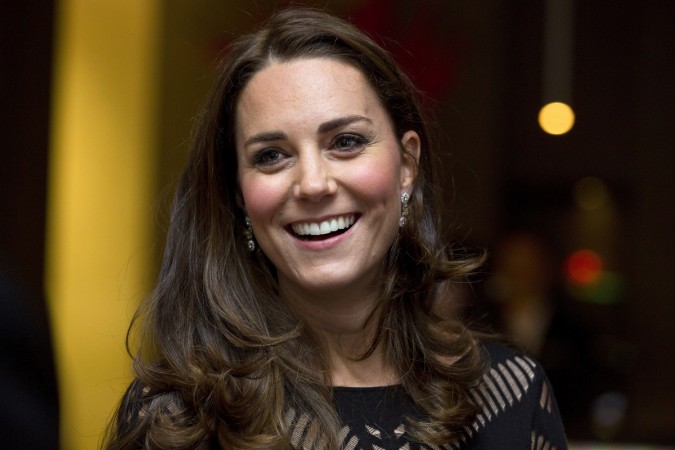 Kate Middleton is reportedly keeping unwell and this has worried Prince William. The duchess, who made her public appearance for the first time on 21 October since her second pregnancy was announced, seems to have lost seven pounds of weight.
Many might be thinking that Middleton had returned to normal self after she appeared in public a few days ago but reports suggested that she that her condition has "worsened."
"She can be sick up to 20 or even 30 times a day," Hollywoodlife quoted a source telling Life & Style magazine.
Middleton has been suffering from hyperemesis graveridium (severe morning sickness) since conceiving her second child and this has apparently made her loose lots of weight.
Dr. Daniel Roshan has revealed that Prince George's mother should have gained more than 5 to 7 pounds by her third trimester but that doesn't seem to be the case, according to reports by the website.
Moreover, it has also been rumoured that Middleton met Singaporean president just to suffice Queen Elizabeth's wish.
"Queen has a very strong work ethic and hardly had to cancel any royal duties during her lifetime due to ill health. She will always put work first and believes Kate should be doing the same," the website quoted an insider as saying.
The royal spokesperson is yet to comment on the rumours regarding Middleton's pregnancy-related heath issue.
Meanwhile, reports are doing the rounds that Middleton may have baby boy, as most of her dress choices are either black or blue. The possibility of twins has already been denied by the royal spokesperson but the reports claim that Middleton's "early intuition" of having a baby boy are making her chose blue colour.
Middleton was seen in a black Temperley London dress at Action for Addiction charity gala and she wore a blue Jenny Packham gown at Wildlife Photographer of the Year awards event.
"There has been a lot of blue and black in her wardrobe lately, and some say that it could be an early mother's intuition poking through," accoding to a report by Inquisitr.
Middleton is due for delivery in spring next year. She is already a mother to one-year-old Prince George.