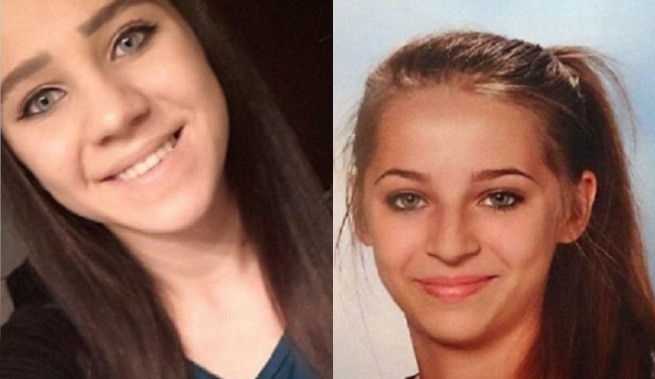 Two pregnant teenage girls from Austria, who had fled their homes to join the ISIS fighters a few months ago, are now desperate to come back home.
Austrians Samra Kesinovic, 17, and Sabina Selimovic, 15, are among the hundreds of girls, who have been wooed by the Islamic State fighters to become "jihadi brides".
However, life in the hard terrains of Syria has taught some of these jihadi wives that the ISIS is not exactly what they thought it was.
Kesinovic and Selimovic had shot to fame overnight, after being dubbed the "poster girls" for the ISIS. Both girls had fled their homes to join their ISIS fighter husbands in Raqqa.
The two have now contacted their loved ones back home, after experiencing the bitter realities of life that exist in Raqqa which is governed by the archaic Sharia laws.
Kesinovic and Selimovic, who grew up in a liberal society in Vienna, now feel suffocated by the restrictions imposed as per the Islamic rules. Reports indicate that the girls are finding it extremely hard to adjust to a life, where women have no freedom to express their opinion. They are just used as objects to satisfying the lust of the ISIS fighters.
And despite the change in their attitude, Kesinovic and Selimovic might never be able to come back to Austria to their old lives.
"The main problem is about people coming back to Austria," Karl-Heinz Grundboeck, the Austrian interior ministry spokesman, told The Telegraph. "Once they leave, it is almost impossible."
The ISIS has reportedly been able to woo several young girls from Europe, Australia and the US to become the wives of militants in Iraq and Syria. Meanwhile, recent reports claimed that at least 100 French girls, including a Jewish girl, fled the country to join the Sunni militants in Syria.
The Daily Mail noted that in all cases, the ISIS recruiters cautiously planned the entire journey for the girls, and ensured that none of the families knew anything of the plan.