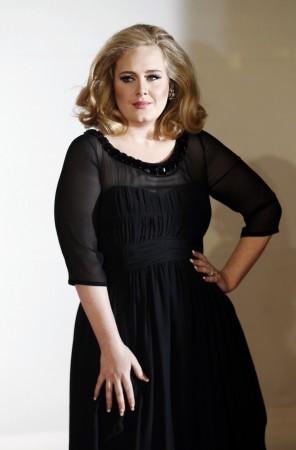 It seems the "Rolling in the Deep" singer Adele "has almost had it all." She is pregnant with her first child with fiancé Simon Konecki, and if the latest reports are to be believed the couple are secretly married just a month ahead of her due date.
The 24-year-old is expected to give birth to her little one sometime soon in September. The speculations of their secret wedding rose as the singer was recently spotted with her partner Simon, sporting a new ring on her finger that somewhat appeared to be a wedding band.
Incidentally, an eyewitness also confirmed the news to UK's leading entertainment daily.
"They did get married, and I was present. It was a fabulous occasion," a source told Mail Online. "Adele was dressed in classic attire and Simon looked very smart and joyous," said the source.
An insider told Life & Style magazine, which first reported about the clandestine affair, that the singer was keen on getting married before the arrival of their child.
"Adele and Simon managed to keep the baby news a secret for so long that there are rumours they've already gotten married, too," said the source, adding that "She's an old-fashioned girl and can't wait to be part of a family unit. She just wants to focus on the baby and the man she loves."
"Adele was relaxed and calm, and she and Simon looked really great together," a source told the magazine. "She seemed very, very happy. She absolutely does have a pregnancy glow."
The mother-to-be was recently seen flaunting her adorable baby bump in a black floor-length outfit.
Earlier, it was reported that Simon was apparently planning to propose marriage before he got to know that she was already pregnant with his child.
The couple officially announced their pregnancy back in June, while she was already six months pregnant.