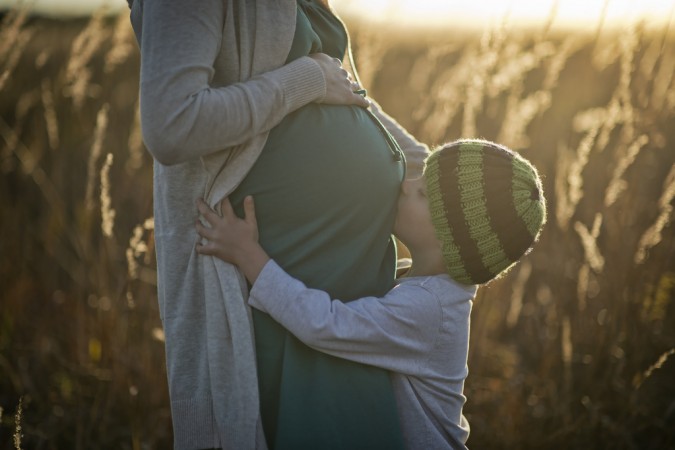 Keeping adequate spacing between pregnancies is crucial to help prevent preterm birth, researchers reveal.
In the study, mothers who became pregnant in less than 18 months after giving birth to their previous child experienced a considerable decrease in the gestational length of their subsequent pregnancy.
The study reported in BJOG: An International Journal of Obstetrics and Gynaecology mainly focused on the influence of interpregnancy interval (IPI) on birth outcome.
IPI is the time a woman takes from just prior giving birth to her next pregnancy. Researchers based their findings on 4,54,716 live births recorded by the Ohio Department of Health. It included women who gave birth twice or more during a six year period. During the study, researchers divided the women according to their pregnancy spacing- IPI below one year, IPI between 12 and 18 months and IPI higher than 18 months.
Results showed that keeping short intervals between pregnancies left an adverse impact on subsequent pregnancies. Conceiving before 12 months after giving birth (IPI less than 12 months) was associated with an increased risk of giving birth before completing 39 weeks of gestational age than women who had normal birth spacing (53.3 percent and 37.5 percent respectively). Similarly, conceiving after a short IPI of less than one year was directly linked to early preterm birth or giving birth before 37 weeks gestation. Researchers said that these mothers (20.1 percent) are twice more likely to have an early preterm birth than women with normal IPI (7.7 percent).
In the study, shorter IPI was more common among black mothers, so were rates of preterm birth. However, researchers also found ethnicity playing a major role in preterm birth. Black women (11.3 percent), even after maintaining a normal IPI i.e,. a gap of 18 months or above between pregnancies, still experienced higher rates of preterm births compared to non-black women (6.8 percent).
"We know that inadequate birth spacing is associated with more adverse pregnancy outcomes, including preterm birth, in many countries like the US," John Thorp, BJOG Deputy-Editor-in-Chief, said in a news release.
"This large population-based study further strengthens this and puts more emphasis on the importance of optimal birth spacing, of 18 months or more, especially among women with additional risk factors for preterm birth."
Following are some other complications associated with short interval between pregnancies as provided by experts from Mayo Clinic in the US:
Placental abruption or a situation where the placenta gets separated from the uterus wall before giving birth, affecting supply of oxygen and nutrients to the baby. It can increase risk of stillbirth and growth problems and premature birth.
Increases risk of autism in subsequent pregnancies
A full time pregnancy consists of 40 weeks. Babies born before 37 weeks of gestational age are considered to be premature babies. Premature birth has been linked to a series of health problems in children including cerebral palsy, breathing, respiratory, feeding, or digestive problems and intellectual disabilities.
Reports show that about 3.6 million babies in India are born prematurely, contributing to 23.6 percent of the 15 million pre-term births around the world, every year. Apart from that, nearly 3, 00,000 preterm babies die every year from various complications caused by the early birth.