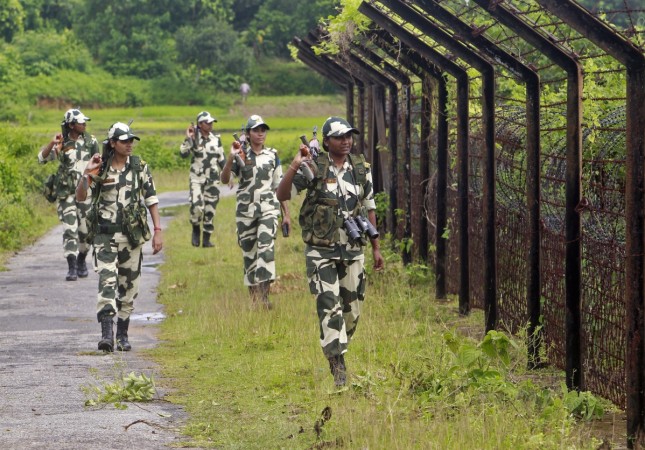 Women applying for Army Medical Corps (AMC) cannot be permanently debarred from joining as doctors in case of pregnancy during the selection process, the Punjab and Haryana High Court has ruled, adding that there is no place for such action in modern India.
"Forcing a choice between bearing a child and employment interferes with both a woman's reproductive rights and her right to employment, and such an action could have no place in modern India," the Justice Harinder Singh Sidhu declared, adding that the letter that "lays down that pregnancy would render a candidate unfit for commissioning is also illegal and unconstitutional."
The high court was giving judgement on a 2014 case registered by a female doctor who had been selected by the AMC in 2013, but had conceived a child before the joining date that was in 2014.
The woman on the date of joining informed the authorities she was pregnant, following which she was let go saying pregnancy is deterioration in health, and she would have to go through the selection process again to enlist.
This aforementioned letter was the one the petitioner had received from the Army saying she needed to undergo the selection process again.
The high court also said in the judgement, in case of pregnancy, maternity leave could be given to the candidate or a future vacancy can be created for them that they can take up after childbirth.

The court also cited previous Supreme Court cases contesting termination of employment due to pregnancy.
"Termination of service in such circumstances was held to be callous and cruel. It was termed as an insult to Indian womanhood and violative of Article 14 of the Constitution. It was emphatically held that pregnancy is not a disability but one of the natural consequences of marriage. Any distinction made on the ground of pregnancy was held to be arbitrary," the court said, quoting a precedent.
The petitioner from Pathankot argued that since married women were permitted into AMC and not required to undergo physical training, they should not be debarred from joining as pregnancy is "an incidence of womanhood" and cannot be used as grounds for disqualification.
The high court verdict adds to actions the armed forces have already taken to facilitate induction of more women into the services.
They recently changed their policies to induct a minimum of 33 percent of women in paramilitary forces and allow women to become pilots in the Indian Air Force.