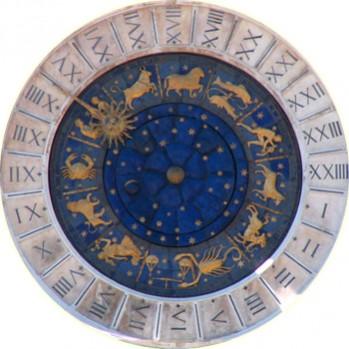 New year 2015 has arrived, and people around the world are wondering what 2015 will have in store for them.
Questions have been tossed around in internet with many people wondering if the coming year will be another 12 months filled with tragic flight disasters and disappearances, and if something major will happen in the global geo-political scenario that will be historic in nature.
Will there be a deadly disease outbreak like Ebola? Will there be great natural calamities such as earthquakes and volcanic eruptions? What will happen to great personalities and celebrities around the world? What will the entire world look like in 2015?
Although there is no way to take confidence in the veracity of all the reported predictions for the New Year, they are, nonetheless, interesting enough to take a look at.
While many of them are based on fortune-telling and predictions from ancient soothsayers such as Nostradamus, others are from contemporary ball gazers.
We have rounded up 20 best, bold, ridiculous and to some point, annoying predictions below, courtesy various websites and blogs such as Psychics, Scotsman, Inqisitr and Beforeitsnews.
British royal playboy Prince Harry will finally get engaged and married, British fortune tellers have said.
Major volcanic eruptions in Japan and Hawaii will be devastating, Psychics claim to have seen.
One member of the British royal family will die, another uncanny prophesy says.
A zombie apocalypse virus will be used as a bio-weapon causing great destruction, Inquisitr's bold prediction states.
Predictions by famous Nostradamus states that 'language difference will disappear' and he talks about a new engine or a universal translating machine that will be discovered.
Another eerie prediction from the French soothsayer states: "Not far from the age of the millennium, when there is no more room in Hell, the buried dead shall come out of their graves," indicating that the dead will resurrect. The website, Beforeitsnews.com suggests that the prediction applies for 2015.
The world economy will collapse, Nostradamus implies according the quote: "The rich shall die many times over."
Major catastrophic eruption of Mount Vesuvius has been slated for a 2015 event according to the same astrologer. In AD 79 a volcanic eruption on the same mountain wiped out major population from Europe.
Craig Hamilton-Parker, a psychic, writes for Psychics.co.uk that there will be a great maritime disaster taking place in 2015 akin to the sinking of the Titanic.
The same psychic also said that there will be closer ties between Russia and China and that India will economically rise faster than China. It is also predicted that Josefina Vazquez Mota will become the first female president of Mexico and many countries will see terrorist attacks from lone gunmen – the likes of Sydney attack in December.
There will be a major celebrity kidnapping and a member of the Saudi Arabian Royal family will be attacked.
During 2015, Jeb Bush will gain popularity and will win the American Election in 2016.
The Russian Economy will collapse but will be saved by China.
The Conservatives will win the UK election.
One or more countries will leave the European Union.