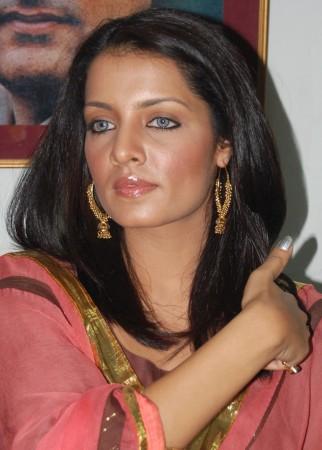 Bollywood is no more a conservative film industry. Love and sex have also passed the stage where they were treated as a taboo.
After the marriage of Bollywood actress Celina Jaitley to her Dubai-based hotelier boyfriend Peter Haag in August, there were speculations in media "if Clelina was pregnant before marriage?"
In a special report on Bollywood, entertainment channel Zoom reported that Celeina Jaitley joined the bandwagon of 'pre marriage pregnant Bollywood actresses' stating as "her hurriedness to start a married life, and sudden appearance of baby bum."
Amrita Arora and her boyfriend Shakel Ladakh got married in a Christian wedding in 2009 and also had a traditional Nikaah. And there was a rumor that "due to her pregnancy, she was dropped from UTV's film, 'Season's Greetings.' She gave birth to a baby boy named Azaan on February 5, 2010."
"Soon after her marriage to Shakeel Ladakh, baby bum and glowing colors start appearing, perhaps, Amrita got pregnant before marriage," the channel claims.
Bengali beauty Konkona Sen Sharma married with actor Ranvir Shorey on Sept. 3, 2010 and gave her first child Haroon, on March 15, 2011, only after six months.
Bollywood actress Mahima Chaudhry is also in the pre-marriage pregnancy list.
Mahima married to her long time friend and a well known architect Bobby Mukherjee in 2006. Soon after her marriage the baby bum appeared and the Times of India (May 30, 2007) reported that "and, yes, she is pregnant; the baby is due in a week."
The last one is none other than Srivedi who carried a baby, seven months old in her womb and married to producer Bonny Kapoor as a second wife in 2006. She was the only Bollywood actress who publicly accepts her pre marriage pregnancy.
The actress had a yearlong relation with Mithun Chakraborty, and the relationship ended after Mithun declined to divorce his wife and former actress Yogita Bali.