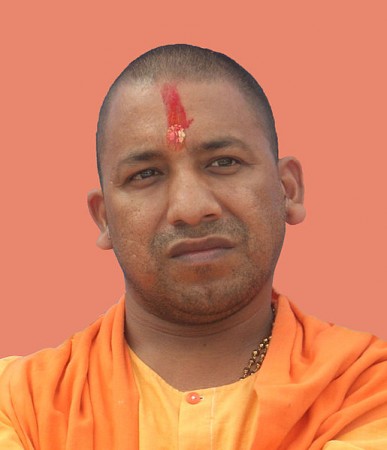 Priests who conduct pujas in temples have decided to oppose the UP government's proposal to constitute a board to manage and develop religious sites in the pilgrim town, say reports. The apex body of Mathura's priests, Akhil Bhartiya Teerth Purohit Mahasabha, said that the proposed board is likely to interfere in religious rites and infringe upon the rights of priests. Besides, the priests fear a loss in income and livelihoods.
Last month, Uttar Pradesh Chief Minister Yogi Adityanath had in a statement on Mathura's priests said that they were giving the state a bad name by extorting money from the tourists. Reacting to this, many protests were held and the priests said that the ruling party would have to pay a price for the CM's arrogance.
Fear of losing livelihood
There are nearly 4,000 temples in Mathura and about 10,000 priests perform puja everyday for the devotees whom they call 'yajmans'. The priests survive on the pay they receive from their yajmans and this tradition has been followed for generations. During the meeting of the Mahasabha, it was decided that priests would resist any move to bring in a controlling board. They fear that their community which had been independent so far, will now come under indirect control of the government.
A news report quoted Rakesh Tiwari, executive committee member of the Akhil Bhartiya Teerth Purohit Mahasabha, as saying: "We are not against development of the temples. They should be developed and devotees should get more benefits, and then only their numbers will increase. But what about the priests? We are dependent on them [devotees] for our survival. It should not lead to our livelihood being hampered."
Indirect control by government
Reports reveal that the new board will be formed along the lines of the Vaishno Devi and Amarnath shrine boards. Although there might not be direct control, but they will still interfere in their management and administration, said Tiwari.
Explaining the same, he said: "They may put some charges for pilgrims to use a particular lane [such as a fast-track to darshan lane]. They may open a new canteen whose rates will be decided by them. They may even offer a fixed amount to the purohits who conduct the pujas. All these steps involve revenue generation from a temple."
Compromise?
Reports say, Tiwari claimed that the priests met Power Minister Shrikant Sharma, also their local MLA, during his visit to Mathura on Friday. He added that the priests voiced their concerns and Sharma assured them that their demands would be considered sympathetically.
The Mathura priests suggested that they would be open to the proposal if at least half their member ranks were from their community. "If it is a 10-member board, then five should be from the panda community so that religious sanctity and traditions are maintained, and our voices will be heard," Tiwari said.