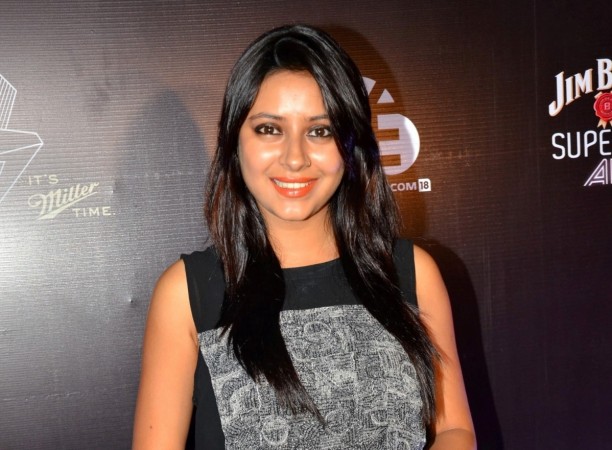 Television actor Pratyusha Bannerjee's death Friday has now been ruled as a suicide. The post-mortem report of her body said it was a "clear case of suicide."
Forensic surgeons Bale Patil and Prashant Waghmare, who work with the Siddharth Postmortem Centre in Goregaon, Mumbai, conducted autopsy for over two hours Saturday, which revealed certain details. A surgeon told Mid-Day a thick white fluid was found in the uterus of Pratysha, who had been found hanging from a ceiling fan in her Mumbai residence Friday.
"The fluid has been preserved and sent for histopathology tests, to confirm pregnancy and to rule out infection within the uterus," police surgeon SM Patil told the daily.
International Business Times, India, got in touch with Yogeshwar S Nandanwar, professor and head of the Department of Gynaecology and Obstetrics at the Lokmanya Tilak Medical College, Mumbai, for an expert opinion.
"Whitish fluid in the uterine cavity could be an infection or early pregnancy. Histopathology is a way to determine it. The reports for such tests usually take a week to 10 days to arrive, depending on the workload of the lab that's examining the samples," he said.
Meanwhile, a close friend of Pratyusha opened a can of worms when she blamed the actress' boyfriend Rahul Raj Singh for her death. "I don't know if Rahul killed her, but I can definitely say that he led her to kill herself," the friend told SpotboyE.
He added Pratyusha was under financial stress because of Rahul, who would spend all her money. "Rahul was not only in touch with his ex Saloni Sharma, but still having a scene with her on and off. They had never called it off completely, [sic]" the individual added.
The friend also said Rahul had asked Pratyusha to cut off all communication with her family. After a failed relationship, she wanted marriage with Rahul and had faith in the institution.
Pratyusha was 24 and best known for her portrayal of Anandi on the hit daily soap "Balika Vadhu."