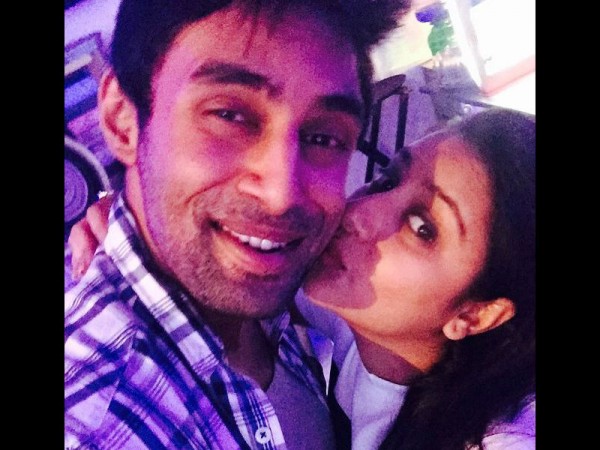 After Pratyusha Banerjee committed suicide, her boyfriend Rahul Raj Singh too reportedly threatened to jump off the hospital building that he was admitted in. Rahul has now been discharged from the hospital.
Rahul has been charged with abetment to suicide, following "Balika Vadhu" actress Pratyusha's death. The high court had earlier restrained the police from arresting Rahul, on the condition that he would pay attendance to a police station every day till April 18.
Rahul locked himself up in the hospital's washroom on April 15 after coming back from his daily visit to the police station and started threatening the doctors that he would jump off the hospital building, according to the Deccan Chronicle.
Rahul's relatives were worried after he locked himself in the washroom and thus called the doctors, who tried to convince him to come out. Although he first threatened to jump from the building, the doctors later managed to calm him down and got him out safe, the report added. He was later discharged from the hospital on April 16 after a psychic evaluation.
Meanwhile, Pratyusha's parents have alleged that the Shree Sai hospital authorities have joined hands with Rahul to save him from police interrogation by declaring him unwell and it is a joint conspiracy. "We also have doubts that they have unofficially taken money from Rahul as well and are giving him protection and helping him to get bail on medical grounds, which is a matter of serious concern. We are also doubtful regarding the registration of the hospital and its doctors," the report quoted Pratyusha's father as saying in a letter sent to the Indian Medical Association.
However, Dr. Goel, who has been treating Rahul, said: "He was constantly saying things and showing suicidal intentions, so we are treating him. If we had taken money from him, how could we have discharged him now?"
Pratyusha allegedly committed suicide at her own residence on April 1. Rahul had earlier said that he first saw Pratyusha hanging from a ceiling fan and then he had taken her to a hospital where she was declared dead.