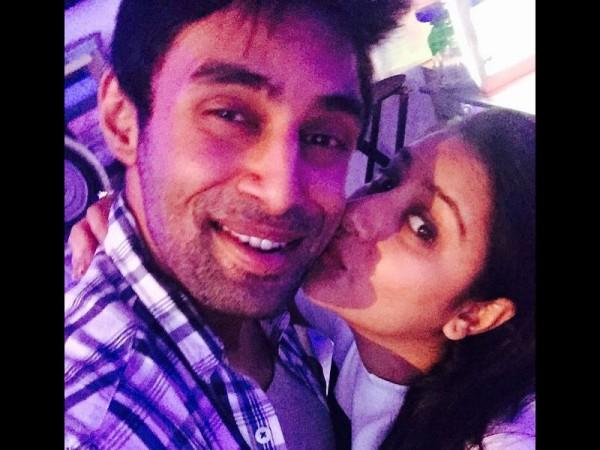 Pratyusha Banerjee's boyfriend Rahul Raj Singh has reportedly been booked for abetment to suicide of the "Balika Vadhu" actress Tuesday. Pratyusha was found dead at her residence Friday, after she had allegedly hung herself from a ceiling fan. Based on the complaint filed by Pratyusha's mother, Mumbai Police has filed an FIR against Rahul for abetment to suicide, assault and intimidation, reports The Indian Express.
Rahul was hospitalised Sunday after he had complained of chest pain. He was in the ICU but was shifted to general ward Monday. However, Rahul's lawyer said his situation still remains critical. "Though Rahul has been shifted to general ward, his condition is still not proper as he is in trauma," the report quoted his lawyer Neeraj Gupta as saying.
According to the report, police will interrogate Rahul after he is discharged from the hospital. Rahul had initially said that he first saw Pratyusha hanging from the ceiling fan and then he took her to the hospital, where she was declared dead.
Pratyusha's death has led to a series of speculations about the reason for the extreme step taken by the actress. Police had recently started looking into the bank accounts of Pratyusha, suspecting that she might have committed suicide due to financial crisis.
However, there is a certain section of celebrities which has maintained that the actress took away her life due to troubles with her boyfriend, Rahul. Producer Vikas Gupta and TV stars like Shashank Vyas and Adaa Khan had recently opened up on the case, citing Pratyusha's "disturbed relationship" with Rahul as the reason for her suicide.
"She was doing very well professionally. She had no shortage of work. She had earned a lot of money and her money was taken care of by Rahul. She was not in depression at all. The only problem was she was in a disturbed relationship," IANS had quoted Vikas as saying.
He had further said that Rahul used to physically abuse Pratyusha. "He had raised his hand on her and we have proof of it. It was not a great relationship. Unfortunately, we have not been called by the police to record our statements," Vikas added.