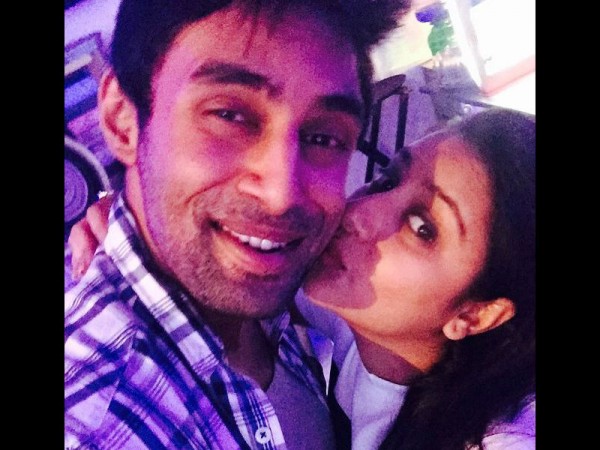 A Mumbai sessions court rejected Thursday, April 7, the anticipatory bail plea of television actress Pratyusha Banerjee's boyfriend Rahul Raj Singh, who had filed the application April 6, after a case was registered against him for abetment of suicide of the "Balika Vadhu" actress, according to TV reports.
The case was registered Tuesday against Rahul by the deceased actress' mother Soma Banerjee under IPC Sections 306 (abetment of suicide), 504, 506 (criminal intimidation) and 323 (voluntarily causing hurt) at the Bangurnagar Police Station. Soon after, Rahul's new lawyer Ashok Sarogi moved the anticipatory bail application, the hearing for which was scheduled Thursday.
The case saw a major development Wednesday when Rahul's lawyer Neeraj Gupta decided to quit the case claiming he was "kept in dark [sic]" about many important details by his client and his family. "I withdrew from the case on humanitarian grounds. I felt that I shouldn't be fighting the case, and hence left it be so that injustice is not done to anyone, [sic]" Gupta told Press Trust of India (PTI).
"A client should pass on all the information, right or wrong, good or bad, to the lawyer, but I was kept in the dark and got all the details (pertaining to the case) from outside (media)," Gupta added.
Meanwhile, Rahul has been in hospital since Sunday, when he had complained of chest pain. He is said to be suffering from depression and reportedly calls out to Pratyusha at times. "I cannot leave him now because he can do anything. He is still on medication and becomes violent when effect of medicine wanes," Santosh Goel, the doctor monitoring Rahul, said.
Pratyusha was reportedly found hanging from a ceiling fan in her apartment in suburban Kandivli Friday, April 1. The actress was cremated Saturday evening at the Oshiwara electric crematorium in Mumbai.
It has been revealed in the post-mortem report it was a "clear case of suicide," and many TV celebrities close to Pratyusha claim the actress took her life due to the troubles she was facing in connection with Rahul.