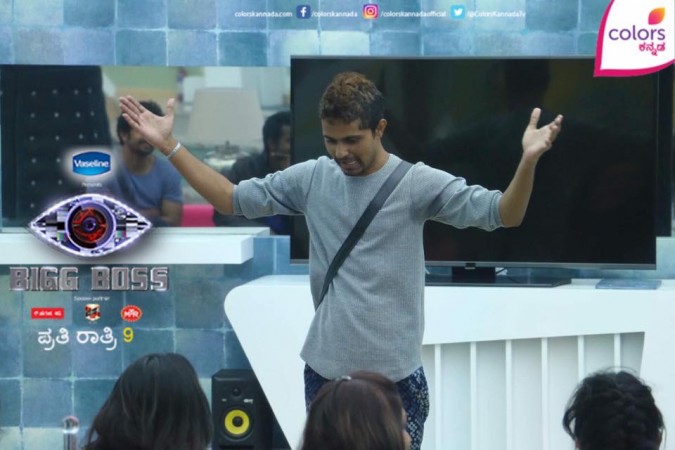 Pratham, who tried to commit suicide on Wednesday, April 5, was admitted to three hospitals in a day. His issues with the doctors and other subordinates forced him to be shifted from one hospital to another, say reports.
He was first admitted to Fortis in Nagarabhavi. Pratham picked up a fight with the doctors and reportedly damaged the properties of the hospital. His antics were disturbing other patients and he was shifted to NIMHANS. Unfortunately, he was not happy even there and now he is being treated at KIMS, reports Filmibeat Kannada.
However, Pratham is recovering well and he is out of danger. A couple of Bigg Boss contestants have paid visits to him in the hospitals and wished him quick recovery. Interestingly, Sanjana, who was pestered by Pratham to love him during his stint in the Sudeep-hosted show, met him when he was treated in Fortis.
After meeting Pratham with her family, Sanjana said that she was shocked when she heard the news of Pratham attempting suicide. "He seems to be going through depression. The negative publicity that he was getting off late might have impacted him, leading him to take the extreme step," she said.
Talking about Pratham's winning amount in Bigg Boss 4 Kannada, she said: "He got his winning amount bit late and received Rs 37 lakh just recently as he did not have his PAN card."
The Bigg Boss 4 Kannada winner had promised to donate the winning amount to charity and people have been attacking him on social media pages for failing to live up to his words.
He was upset with this constant attack by public and he had recently posted his displeasure over people's reaction on his Facebook page.
Pratham consumed sleeping tablets at his house. Before taking the extreme step, he streamed a Facebook Live video, in which he opened up on the pain he was going through, post Bigg Boss Kannada. He accused his friend, Lokesh, of emotionally torturing him and blamed the media for carrying out false news about him, which forced him to attempt suicide.
His friend Lokesh lodged a complaint against Pratham recently at the Basaveshwara Nagar police station alleging that he (Pratham) had assaulted him at Kamala Nagar. He had also released a clip to the media in which the Bigg Boss Winner was allegedly abusing him over some issues.